Max Verstappen Reveals Contacting Family After Grosjean's Horrific Bahrain GP Crash
Published 12/02/2020, 11:10 AM EST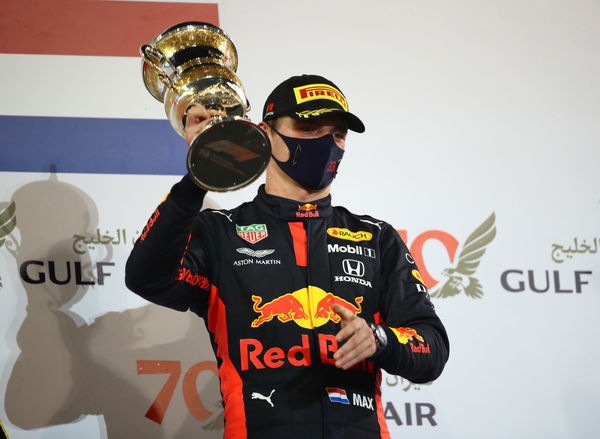 ---
---
Max Verstappen put up a powerful performance at the Bahrain Grand Prix last weekend as he finished P2 and clocked the fastest lap of the race. Bahrain Grand Prix also witnessed one of the worst accidents of this century.
ADVERTISEMENT
Article continues below this ad
Romain Grosjean lost control of his car as he darted into the barriers. His car broke into two halves and burst into flames. The Halo saved his life as Grosjean jumped out the flames with minor burns on his hands and ankles.
The race was red-flagged following the accident. The players were watching the replays from the grid, praying for Grosjean's safety and recovery. Max Verstappen recently revealed that the crash affected him significantly.
ADVERTISEMENT
Article continues below this ad
Verstappen admitted he called his family during the stoppage time. He said, "The Grosjean crash was fierce. I face-timed with my father and sister and had a chat and sent some messages.
"Crashes do happen, which is of course not nice. This was a huge hit that you hope never happens."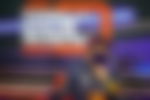 Max Verstappen is grateful for the Halo
Romain Grosjean's safety was also credited to the controversial Halo safety measure put in place and the medical staff on site.
The Dutchman admitted that he was not a fan of the Halo; however, he is grateful for it now. He said, "I think also the Halo today saved his life.
ADVERTISEMENT
Article continues below this ad
"In the beginning, when it came onto the cars I was quite critical about it, that it looked ugly but you can't say anything about the safety because today it definitely saved Romain, so very happy about that.
"When I saw the flames, that was pretty scary to watch, but luckily of course he jumped out of the car himself and that was the most important. You can really see the safety, how much it has improved," he further added after the race.
Romain Grosjean is scheduled to be discharged by the 1st of December. His treatment of burns on his hands and ankles is going well. The terrifying crash left Grosjean relatively unscathed. Meanwhile, FIA has launched a full investigation into Romain Grosjean's crash to improve safety on track.
ADVERTISEMENT
Article continues below this ad