Max Verstappen Reveals When He Lost Hope on 2022 F1 Title Chances
Published 06/17/2022, 4:20 PM EDT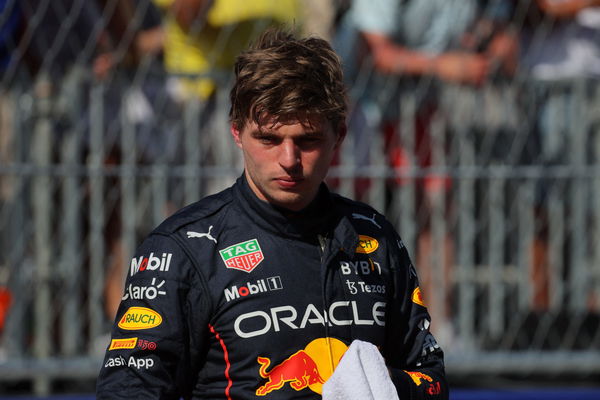 The learning thus far in the F1 season has been that tables can turn in a split second and Max Verstappen will agree. The Dutchman amassed a massive 46 points gap from the championship rival Charles Leclerc after the Australian GP. The gap brought on by the two retirements after just three races, which Leclerc won, made Verstappen a pessimistic man.
ADVERTISEMENT
Article continues below this ad
However, in the premier racing competition, nothing is permanent, and we all witnessed what no one could predict. The tables turned in favor of Red Bull in a blink of an eye as Verstappen managed to win four since Melbourne. And Ferrari became their own enemy, with poor strategic calls and retirements as Red Bull took the lead on both fronts.
ADVERTISEMENT
Article continues below this ad
Verstappen, after just three races, had lost all hopes of winning his second championship title. But the Dutchman was a renewed man in the succeeding five races as he sits atop the leaderboard.
Recalling his pessimism towards the championship, Verstappen said, "Then it looked like we had a competitive F1, so we could fight for the championship. But after retiring twice, I was 46 points behind. I said to myself: 'this battle for the title is over, the 2nd will not be for this year.' And then I said to myself that it will take a long time to catch up. And then the luck turned: basically, in three races, we reversed the situation and now both Sergio and I are ahead of the Ferraris." (Translated by Google)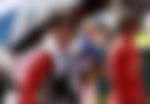 Without the consistency from Verstappen and Sergio Perez, the turnaround wouldn't have been possible. Both Red Bull men have been brilliant so far.
Max Verstappen, wary of the threat
ADVERTISEMENT
Article continues below this ad
Despite the turnaround, Verstappen is not letting his guard down. The reigning world champion man is aware the situation can easily be reversed again.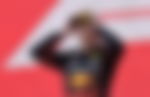 The cautious Dutchman said, "It's quite satisfying – but of course, we also know that can change very quickly too, so we have to be on our toes. Of course, it's great that we're leading in the constructors' and drivers' championships, but there's still a long way to go."
ADVERTISEMENT
Article continues below this ad
Watch the story: Watch George Russell's Lonely Moment On Baku Podium Amid Glorious Red Bull Celebration
The feeling in the Red Bull camp is optimism, but Verstappen's words indicate that there's still caution. And maybe that's exactly the mentality they need to keep the Ferrari threat at bay.