Max Verstappen Robbed of Michael Schumacher Glory All Because of One Number
Published 12/31/2022, 3:50 AM EST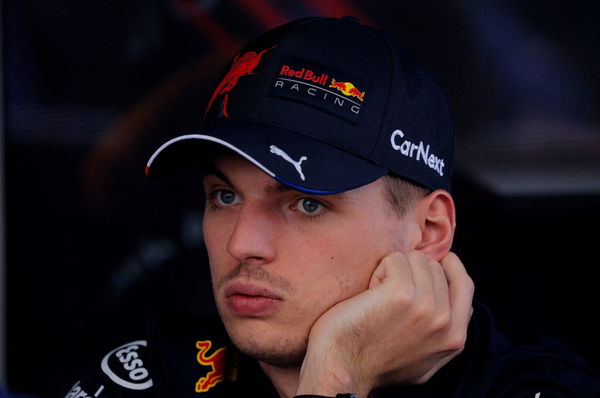 The way Max Verstappen dominated the Formula One grid this season demonstrates his excellent control of the wheel. Even though Red Bull may have had one of the fastest cars this season, it wasn't always the case. The Dutch driver broke numerous records throughout the season. He began by surpassing the mark for the most victories in a season with 15 victories, which was previously held by German greats Michael Schumacher and Sebastian Vettel, who each won 13 races in 2004 and 2013, respectively.
ADVERTISEMENT
Article continues below this ad
Overall, the Red Bull driver's season has been outstanding, but he still lacked the necessary number to surpass Michael Schumacher's record. Let's examine that one number, then. Verstappen won 15 races during a season of 22 races, giving him a percentage of 68. If he had won one more race, he would have equaled the German great's record percentage of 72, which he set by winning 13 races during a season of 18 races.
Talking about that, Nico Rosberg, the 2016 champion, said, "It's not the all-time record in terms of percentage of race wins for the season. That still goes to Schumacher who won 13 races out of 18 back in 2004. But it's still, I mean it's still 15 races in years. It's a big record and amazing. Amazing driving and for me, it's almost sure that he's going to be a top-five driver of all time."
ADVERTISEMENT
Article continues below this ad
Nico Rosberg published a list of the top 5 Formula One drivers of all time. Furthermore, if Max Verstappen maintains his current form for a few more seasons, the 2016 F1 World Champion is confident that the dutchman will join the list of all-time greats but something that caught the eyes of the fans was Lewis Hamilton, the former teammate, is not among his top two.
Nico Rosberg doesn't rank Lewis Hamilton in the top two
The on-track rivalry between Lewis Hamilton and Nico Rosberg might be over. But that doesn't stop the two from occasionally arguing with one another. German driver Nico Rosberg has been working behind the scenes as a vlogger and F1 analyst since he retired from the sport following his victory in 2016. In that year, Rosberg accomplished a great feat by overcoming Hamilton in the same vehicle, but it also turned out to be a year that was rife with tension between the two drivers.
ADVERTISEMENT
Article continues below this ad
The two motorists' acrimonious interactions are still evident, which might have led Nico Rosberg to not include the seven-time champion in his top 2. In the YouTube Video of his own channel, Rosberg was found ranking the top 5 drivers.
He said, "It would be Schumacher, Senna, Hamilton, Fangio, and maybe someday Verstappen." Despite the fact that Hamilton holds the record for the most victories, pole positions, titles, and other F1 records, he placed the Briton third.
WATCH THIS STORY: Ugliest Moments in Hamilton-Rosberg Rivalry
ADVERTISEMENT
Article continues below this ad
The Dutchman still has a lot to do, but standing in his way is a wounded lion still vying for his eighth championship. In light of this, do you believe that the rivalry in 2021 was merely a prelude to the true fight that will take place in season 2023 between the two fierce rivals?
Edited By: Varunkumaar Chelladurai