Max Verstappen Sends Priceless Gift To Champion-Making Factory That Produced Lewis Hamilton & Nico Rosberg
Published 01/22/2023, 2:00 PM EST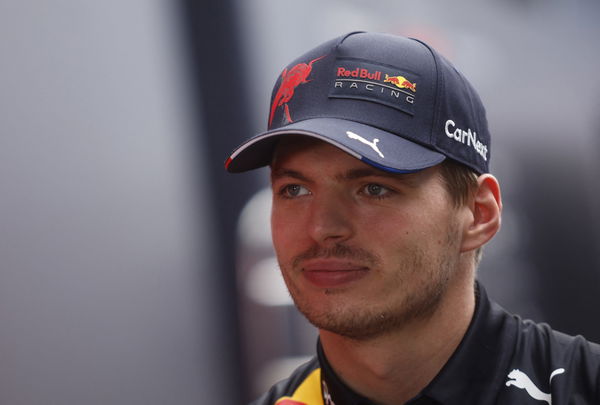 Known for his aggressiveness and fearlessness on track, Max Verstappen is a two-time world champion now. Currently, the most sought-after man in the sport, Verstappen, has been riding pretty high in the last couple of years. However, after making it so far, the Red Bull driver didn't forget his roots and where he comes from. He decided to send a priceless gift to his childhood karting team that brought up Lewis Hamilton and Nico Rosberg as well.
ADVERTISEMENT
Article continues below this ad
 

View this post on Instagram

 
ADVERTISEMENT
Article continues below this ad
The Red Bull star recently sent a signed shirt to the karting team he was a part of when he was younger. Verstappen signed the t-shirt with "To the best team boss" and "#1″ written on it and sent it to the CRG karting factory, one of the leading karting lines in the world.
As the two-time world champion sent in his gift to his team, the team did their part and thanked Verstappen for his efforts. They took to their official Instagram account to share, "Thank you @maxverstappen1 for this very much appreciated gift which shows that you have never forgotten your time in karting and how important it was for your career."
"We wish you a new successful season and we look forward to having you with us for a karting day sometime soon," concluded the caption of CRG Factory's post. No matter how people feel Max Verstappen is, he has shown another side of himself with this move.
Max Verstappen's childhood love is a championship factory including Hamilton, Rosberg
Max Verstappen raced for Italian karting giants CRG in his earlier days of karting and displayed his masterclass as a 12-year-old. The Dutchman was a part of the driver program of the globally renowned karting team in 2010, 2011, and 2013. These three stints with the team definitely helped the Dutch driver to be what he is today.
ADVERTISEMENT
Article continues below this ad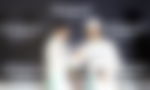 However, it's not all. The renowned karting association is a championship maker for sure. Apart from Verstappen, they had seven-time world champion Lewis Hamilton and 2016 F1 champion Nico Rosberg in their ranks. Moreover, current Haas veteran driver Nico Hulkenberg had his karting days with the same team.
As per the official website of the CRG karting team, it reads, "The CRG racing team is also the most direct and effective promotional vehicle for CRG technology and in over 30 years of activity it has won over 100 FIA titles and launched champions of the caliber of Hülkenberg, Rosberg, Hamilton, and Verstappen towards motor racing."
ADVERTISEMENT
Article continues below this ad
WATCH THIS STORY: Max Verstappen Has Spent 25% of His Fortune on This Beauty–Have a Look!
All in all, the CRG karting factory gave Max Verstappen an ideal platform to go out there and win. When done, the Dutchman returned the favor of sticking to his roots and not forgetting them.
Edited By: Akash Pandhare