Max Verstappen Slams 'Hypocrites' for Insensitive Lewis Hamilton Suggestions
Published 09/23/2021, 10:39 AM EDT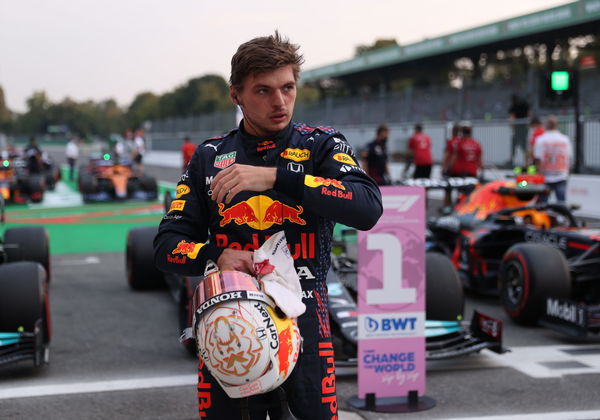 ---
---
Max Verstappen has received a lot of criticism for his crash with Lewis Hamilton at Monza. The Red Bull driver crashed into his championship rival at Turn 1 in his attempt to get past Lewis.
ADVERTISEMENT
Article continues below this ad
Many people, including Hamilton, called out Verstappen for not checking on the Mercedes driver after the crash, as his car was on top of Lewis's car. The Dutch driver responds to his critics, who state that he did not check on Lewis.
WATCH STORY: Lewis Hamilton's Biggest F1 Crashes
ADVERTISEMENT
Article continues below this ad
Max Verstappen responds to the criticism of his actions at Monza
Lewis Hamilton had mentioned after the crash that halo had saved his life. He also stated that he has got a sore neck after the collision with his title rival.
"I did see Max get out and just walk by and I felt that was a little bit surprising, because ultimately when we do have incidents, the first thing we want to make sure is that the guy that we collide with or crash into is OK. But the good thing is that I was able to get out.
It was a long walk back and we live to fight another day." said Hamilton.
Max spytany o zarzuty, że nie sprawdził, jak się czuł Lewis po kraksie na Monzy: "Na świecie nie brakuje hipokrytów. Spojrzałem w lewo i zobaczyłem, że pracuje kierownicą, próbuje wyjechać. Najwyraźniej czuł się dobrze, parę dni później poleciał na galę do Nowego Jorku" #ElevenF1

— Mikołaj Sokół (@SokolimOkiem) September 23, 2021
But despite the sore neck and horrific crash, the 7-time world champion flew to New York to attend the Met Gala the next day after the crash.
Verstappen said, "There is no shortage of hypocrites in the world. I looked to the left and saw that he was working the steering wheel, trying to pull out. Apparently, he was fine. A few days later he flew to a gala in New York."
Verstappen had previously mentioned that he had checked on Hamilton after the crash. "Lewis was fine. He was still trying to reverse. I was already out of the car. When you're not fine, you're not doing that."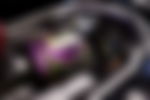 We will both be professional and learn from the past: Lewis Hamilton
Lewis Hamilton hopes that he and rivals Max Verstappen will remain professional even after their crash. Despite the crash, the Mercedes driver hops that the racing between them remains hard and fair.
ADVERTISEMENT
Article continues below this ad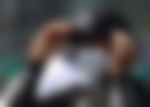 "What is important is that we continue to race hard, but fair. I have no doubts that we will both be professional and learn from the past," said Hamilton.
"I never expect a driver to back down. That's not how I approach racing with any drivers. I think ultimately we all have to be smart and know there is a time you're not going to make a corner, but it's all about making sure you live to fight at the next corner." said Lewis.
ADVERTISEMENT
Article continues below this ad
Verstappen received a three-place grid penalty for his crash with Hamilton at Monza. He will most likely start at the back if Red Bull takes the engine penalty.
Do you agree with Max? Let us know.