Max Verstappen Wins His Maiden F1 Title in Controversial Circumstances Against Lewis Hamilton in Abu Dhabi
Published 12/12/2021, 9:35 AM EST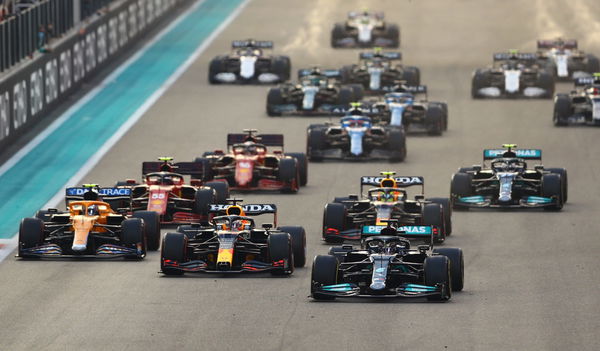 ---
---
Only five years after making his F1 debut, Max Verstappen has managed to clinch his first-ever world championship title by defeating one of the greatest of all time, Lewis Hamilton. For the Mercedes driver, the wait continues, as he searches for a record eighth world championship title.
ADVERTISEMENT
Article continues below this ad
How the F1 race unfolded
The lights went out and Hamilton had the better start of the two. Hardly a lap later, the duo almost came together around the hairpin, but the Briton ran off the track, took the shorter route, and rejoined the track, gaining a significant advantage.
ADVERTISEMENT
Article continues below this ad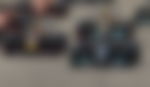 While many anticipated the stewards to launch an investigation, to everyone's surprise, the stewards affirmed 'No investigation necessary'. Was that fair? Well, although it looked like Verstappen might have pushed Hamilton off the track, the latter took a bit too much advantage of the run-off area.
By lap 13, Hamilton found himself over 4.5s ahead of Verstappen, as the Dutchman's title hopes diminished with each passing lap.
Verstappen pits as Mercedes react
On lap 14, Red Bull called Verstappen into the pits for a set of hard tires, hoping to gain some advantage over Hamilton. However, Mercedes took no risk and reacted by bringing Hamilton into the pits over the very next lap.
Red Bull were left with just one more option, leaving Perez out on the track to defend against Hamilton. And boy did Perez do the job; tough driving by the Mexican reduced the gap between Hamilton and Verstappen from 10s to a mere 1.5s in a couple of laps.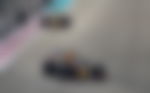 Unfortunately, the Mercedes was a bit too fast for Verstappen to beat, as the gap continued to grow bigger with each passing lap.
Meanwhile, Raikkonen's career officially ended on lap 28, as the Finn's Alfa Romeo suffered brake failures. On the very same lap, Russell's stint with Williams ended as loss of power forced the Briton to limp back into the pits and retire from the race.
Red Bull take advantage of VSC
On lap 37, Giovinazzi brought out the Virtual Safety Car by parking his Alfa Romeo. While Hamilton stayed out on the track, both the Red Bull drivers pitted, earning themselves a cheap pit stop.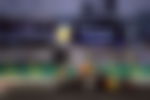 Hence, by the time the VSC ended, Verstappen was in P2, just over 17s away from Hamilton and with a set of tires that were over 22 laps younger.
Battle for the championship
The stage was set for a dramatic end to the race, with Verstappen hunting down Hamilton, but, with just over 15 laps in hand and the Briton pacing a bit too competitively, Verstappen's hopes of stealing the title steadily diminished.
By lap 48, the gap was 12s, which definitely wasn't good for Verstappen, as he, from that point, needed over a second a lap to even close his gap down to the set-to-be eight-time world champion.
Watch Story: Biggest Crashes From 2020 Featuring Leclerc, Vettel & Grosjean
Safety car leads to more drama
With just 5 laps in hand, Latifi crashed into the wall after tangling with Schumacher. Hence, the safety car was out, and crucially, Verstappen pitted for a set of soft tires and Hamilton had to stay out on his dying hard tires.
Then came the twist! The stewards allowed the back-markers between Hamilton and Verstappen to pass by before the lights went green, leaving the duo to battle for the win. And, this time around, the battle was one-sided, with Verstappen on the soft tires
All it took was 5 corners for Verstappen to beat Hamilton and take the championship title.
ADVERTISEMENT
Article continues below this ad
Updated F1 drivers' standings
Max Verstappen – 395.5
Lewis Hamilton – 387.5
Valtteri Bottas – 226
Sergio Perez – 190
Carlos Sainz – 164.5
Lando Norris – 160
Charles Leclerc – 159
Daniel Ricciardo – 115
Pierre Gasly – 110
Fernando Alonso – 81
Esteban Ocon – 74
Sebastian Vettel – 43
Lance Stroll – 34
Yuki Tsunoda – 32
George Russell – 16
Kimi Raikkonen – 10
Nicholas Latifi – 7
Antonio Giovinazzi – 3
Mick Schumacher – 0
Nikita Mazepin – 0
Updated F1 constructors' standings
ADVERTISEMENT
Article continues below this ad
Mercedes AMG (Mercedes) – 613
Red Bull Racing (Honda) – 585.5
Scuderia Ferrari (Ferrari) – 323.5
McLaren (Mercedes) – 275
Alpine (Renault) – 155
Scuderia AlphaTauri (Honda) – 142
Aston Martin Racing (Mercedes) – 77
Williams (Mercedes) – 23
Alfa Romeo Racing (Ferrari) – 13
Haas (Ferrari) – 0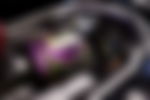 Enjoyed reading this article? Download our exclusive app to get 24x7 coverage, latest memes and social media banter. Click here to download.