Max Verstappen Yet to Match Lewis Hamilton on Sundays: Webber
Published 12/21/2020, 7:14 AM CST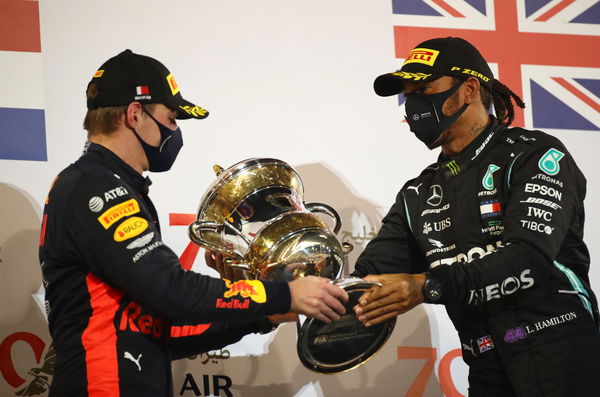 ---
---
Max Verstappen finished the 2020 season on a high. After winning his second race of the season at the Abu Dhabi Grand Prix, the Dutchman received a lot of praise. Although he had been on Mercedes' tail for the entire season, his last stint for the year gives indications of a strong 2021 season.
ADVERTISEMENT
Article continues below this ad
For a long time, a debate has persisted on who is the better driver between Verstappen and Hamilton. Earlier, Max had made comments about 'anyone' winning in a Mercedes. He had also suggested a switch in cars for him and the Briton.
Well, ambition is good for success, but humility will get the Dutchman far. Max dominated the entire Abu Dhabi weekend, from Friday practice to Sunday's race. However, does that establish much?
ADVERTISEMENT
Article continues below this ad
Max has matured over the years, and this season may have been his best so far. But besides being the youngest to win 10 races in F1, he has achieved little.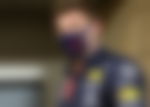 Mark Webber, a former racer at Red Bull, is a pundit with excellent insight into the race. Earlier, he shared an opinion on this conundrum and expressed that while Verstappen is progressing quickly, he is still far behind Lewis on Sundays.
"Max did a very, very, very good job. He is in the final phase of fine-grinding his craftsmanship, if I may put it that way. Is he already Lewis Hamilton on Saturday, in that he is the same as Lewis in the qualifications? Yes," said Webber.
Is he already Lewis on Sunday? No, he is not. But that's normal," he added.
Max Verstappen and Leclerc – the 'hot shots' of F1
Max Verstappen may appear content with his P3 this year but is getting frustrated. After losing his chance to be the youngest champion ever in F1, he will plan to buckle up. The team needs to support him as well, but his effort is crucial.
Among the new generation of racers, Leclerc, and Verstappen are the big shots. Although there are many besides them that promise a lot to the sport, they are a class apart.
The feats Leclerc achieved with a faulty car are commendable. Well, Webber believes that Leclerc and Max represent the future of F1.
ADVERTISEMENT
Article continues below this ad
"He and Charles Leclerc, by the way. They are the hot shots coming up," Webber expressed.
"There aren't many drivers who get into such a situation: that you can dominate for a while and have the peace and regularity to do so without becoming complacent. That is experience. That is what he has to learn," concluded Webber.
Well, from the former Red Bull racer's counsel, Max appears to be set. He needs to concentrate better and he is highly capable of winning championships.
ADVERTISEMENT
Article continues below this ad