'Maybe I Can Send a Video or Pictures': Watch Max Verstappen & Wolff Shut Down Nosy F1 Reporter
Published 12/19/2020, 6:28 AM CST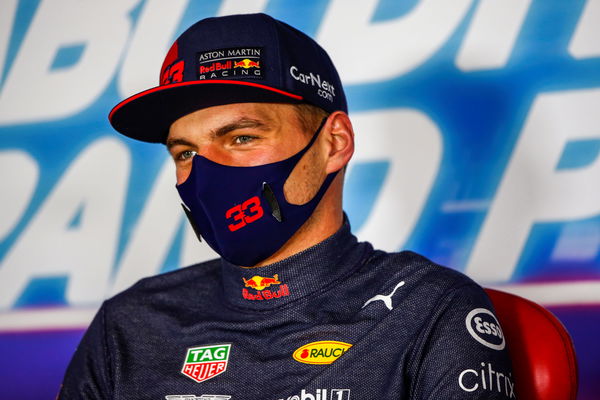 ---
---
F1 fans laud Kimi Raikkonen for his dry humor, but Max Verstappen isn't far behind with his witty responses. Considering he is winning races and grabbing podiums, he takes part in a lot of media duties. And when someone dares to ask him an odd question, he can offer a fitting rebuttal.
ADVERTISEMENT
Article continues below this ad
This time a reporter was facing the music in a non-racing environment. As part of the 2020 FIA Prize Giving Ceremony, Max took part in a Zoom conference from home.
Joining him was first-placed Lewis Hamilton, and runner-up Valtteri Bottas. Mercedes' Team Principal Toto Wolff was also there to accept the constructor's trophy on behalf of the team.
ADVERTISEMENT
Article continues below this ad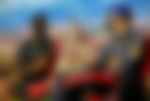 It was all going well until a reporter asked the four men about their respective whereabouts. This prompted a half-sarcastic, half-angry response from Max and Toto.
"You also want to know what I do tonight, and tomorrow, and my holidays. Maybe you want to join!? Let me know. Maybe I can send a video or pictures for, you know, what I am doing over the winter break," said the Red Bull driver.
"I would just like to follow Max's comments… With all due respect, it is none of your business," was the sharp reply from the Mercedes boss Wolff.
Lewis Hamilton gave an answer which could hint towards an incoming contract extension with the team, "Pretty nosy! But I mean I'm at the team (factory), so…"
At the same time, Valtteri's reply was a bit mellow. "I am in Monaco, at the Automobile Club in Monaco, which is actually next door to where I live," he said. So now everybody knows his home address!
Watch the full exchange here –
Max Verstappen never holds back
ADVERTISEMENT
Article continues below this ad
The Dutchman is as blunt as they come in the world of F1. He takes no prisoners and can be brutally honest at times. During the 2019 season, when Nico Rosberg was frequently critical of him, Max called him the 'New Villeneuve'.
"I think he is the new Jacques Villeneuve… Maybe he also wants to make money with his YouTube channel," Max quipped.
Ouch! That must have been an arrow to the German's heart. Villeneuve is notorious in the paddock for his controversial comments and being compared to him, in that regard, would have been tough for Nico to digest.
ADVERTISEMENT
Article continues below this ad
Well, what can anyone say to the Dutchman for his humor? Never change, Max!