Mazepin and Mick Schumacher 'Will Spin Again,' Says Haas F1 Boss Steiner
Published 04/05/2021, 7:15 AM EDT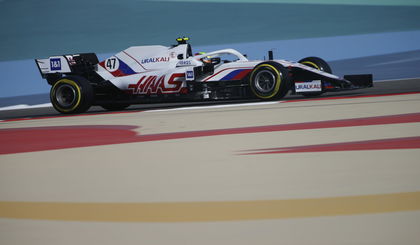 ---
---
The Haas team didn't have the best of weekends at the season-opener in Bahrain. While Nikita Mazepin spun around the track and crashed in the opening laps, Mick Schumacher finished the race in 16th after going through a spin as well.
ADVERTISEMENT
Article continues below this ad
The spin that ended Mazepin's race wasn't his first one that weekend. He spun during free practice and then again during Saturday's qualifying session, disrupting other driver's lap times.
Team principal Guenther Steiner believes that both their rookie drivers would have learned from their mistakes over the race weekend. He hopes they can achieve something better in Imola.
ADVERTISEMENT
Article continues below this ad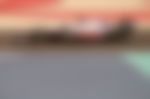 Haas boss knows his rookie drivers can do better
Guenther Steiner said, "I think when you fight they need to learn this fighting. I think both of them went on to the throttle too harsh. You know, and they then went on the kerb or something like this."
He added, "And it's just, you know, these cars are so powerful, and when the torque kicks in, you get a kick and you cannot recoup them anymore. So I think this is down to making the experience. I do not think that they will do that again."
"They will spin again, but not in the way they did [in Bahrain]. This was a new experience, in a race, you know, trying to fight with other cars, and sometimes to be a little bit too optimistic," Steiner concluded.
Steiner says Mazepin was too harsh over his failed debut in Bahrain
Mazepin's critics weren't the only ones coming after him for his spin. Steiner revealed that the Russian, too, was beating himself up over his failure.
He said, "Yeah, he was pretty beat up. I just said to him to keep his head up and keep ongoing. For sure it's not ideal what happened, but it happened."
ADVERTISEMENT
Article continues below this ad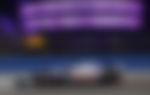 He added, "He was pushing, he wanted to push. His race on Sunday wasn't long so he wasn't over-motivated for a long time, because he only made it to Turn 3. For sure, he overdid it. But as I said before, he doesn't feel great about it – the opposite, he feels bad about it."
The American team will look to regain some confidence in the Emilia Romagna Grand Prix in a few weeks' time. They hope their drivers have learned something from their first F1 weekend and will use those learnings to score some points for the championship.
ADVERTISEMENT
Article continues below this ad