Mazepin Sees Michael Schumacher Traits in His Son Mick Schumacher – "An Honor"
Published 10/01/2021, 6:45 AM EDT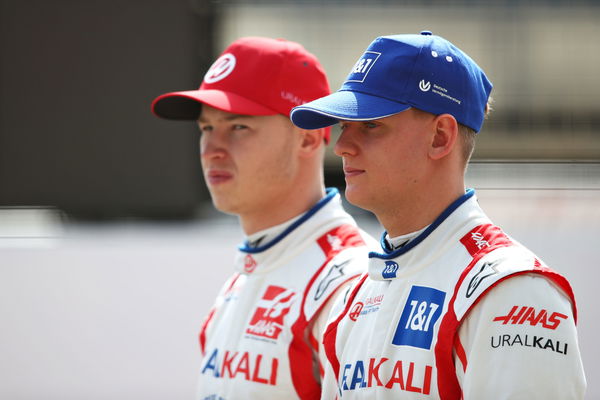 ---
---
After 8 long years, the initials MSC returned to the F1 grid this season. This time though, those initials are being carried by Mick Schumacher, son of the legendary seven-time world champion Michael Schumacher.
ADVERTISEMENT
Article continues below this ad
In his debut F1 season with Haas, the German lined up on the grid with Nikita Mazepin as his teammate. During the last few races, the pair faced flashpoints on the track on more than one occasion. However, in a recent appearance, Mazepin spoke highly of the 2020 F2 World Champion.
Nikita Mazepin feels proud to drive alongside Mick Schumacher
ADVERTISEMENT
Article continues below this ad
Like Schumacher, Mazepin also made his F1 debut this season. The Russian driver produced flashes of brilliance, which often went unnoticed since the Haas drivers found themselves racing each other for a majority of this season.
The past few races saw Mazepin and Schumacher involved in incidents with each other. One of their most notable flashpoints occurred in Baku, when Schumacher complained about Mazepin's sudden movement on the final straight which could have caused a major accident.
While the pair will race for Haas next year, Mazepin praised Schumacher in an interview with Bild. Along with referencing his lineage, the 22-year-old mentioned he felt a sense of pride when racing with him.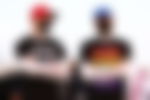 He said, "He comes from a very talented family. The things that his father Michael was so good at can also be seen in Mick. It's an honor to ride with him. I look exactly what he does well and try to do it even better."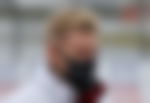 Mazepin: We motivate each other
The Russian also mentioned how their drive to be the best fuels them every day. He also mentioned how he wants to compete with his German teammate on every occasion.
ADVERTISEMENT
Article continues below this ad
"Mick deserves 110 percent of his place in Formula 1," said Mazepin. "As far as I know, there was no other option for him. The same is true for me. We're both quick. I want to have duels with him. We motivate each other. I know I have to train to keep up with him because he does it every day. Nobody can relax, otherwise they would be left behind."
ADVERTISEMENT
Article continues below this ad
With seven races to go this season, the pair will hope to score their first F1 points to bring some joy to Haas. However, with next season bringing new technical regulations and Haas' focus directed towards 2022, that could be easier said than done.
WATCH STORY: F1 Drivers Fighting on Track