Mazepin Wary of Mick Schumacher Gaining an Advantage Through Ferrari Backing
Published 04/26/2021, 6:19 AM EDT
---
---
A simulation always helps a driver to know the circuit better before they actually race there, However, not all teams have the facilities to help their drivers. Nikita Mazepin is part of one such team and he believes he will be less prepared than his teammate, Mick Schumacher, who will have a small advantage over him, as Mick, being a Ferrari academy driver, will get to do sim runs.
ADVERTISEMENT
Article continues below this ad
The Russian hasn't gotten the start he wanted to his in F1 career. He underachieved in the first two races of the season, retiring in the first one and finishing 17th in the second.
The 22-year-old is yet to score his first F1 points and will try to achieve that in Portugal. Mazepin will hope to bounce back and try to learn from his mistakes.
ADVERTISEMENT
Article continues below this ad
Nikita Mazepin envies Schumacher Jr as he is part of the Ferrari academy
Talking to MatchTV, as quoted by Gazzetta, Mazepin explained, "My preparation for Portimao (next GP) Will not be easy. We don't have a simulator in Haas and therefore we have to use those that most professional pilots have at home."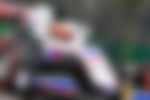 "On the contrary, perhaps Mick will have permission to use the Ferrari simulator: being part of their Academy, he will have advantages unknown to me," Mazepin concluded. (Translated from Italian via Google)
Mazepin feels he and Schumacher Jr are in the same boat in their first season
Mick and Nikita, both in their debut F1 season, have been struggling so far. And even though the latter is getting more hate, he believes that his teammate is in the same situation as him.
As quoted from Motorsport.com, Mazepin said, "We're obviously both in the same position. So far, F1 has been surprisingly intense to me.I knew it's obviously intense."
ADVERTISEMENT
Article continues below this ad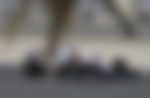 "But the two qualifying sessions that I've had were rather hectic. And the time is shorter, and there's loads of things that are happening. So, yeah, it's a big learning curve," he concluded.
The third race of the championship takes to Portugal. Both Mazepin and Schumacher Jr will aim to do better and bring their first points of the 2021 season. What are your expectations from the two Haas drivers for the upcoming weekend? Let us know in the comments below.
ADVERTISEMENT
Article continues below this ad