Mclaren and Ferrari F1 Cars 'Very, Very Different' – Sainz
Published 05/20/2021, 10:04 AM EDT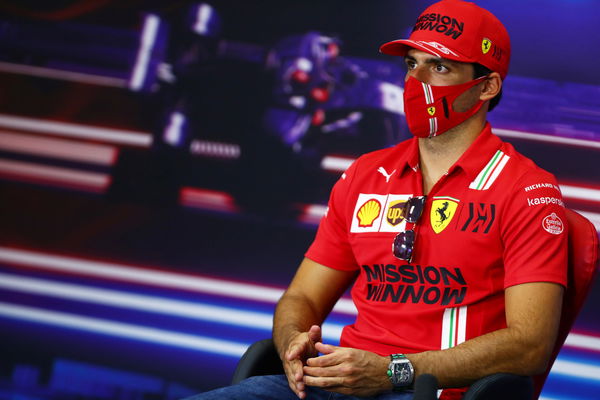 ---
---
McLaren and Ferrari are at the forefront of this season's midfield battle. With just five points separating the teams, they will write the next chapter of this fight in Monaco. Given his history in the sport, this battle has put Carlos Sainz in a unique position in F1.
ADVERTISEMENT
Article continues below this ad
Sainz left McLaren after two successful years to join Ferrari this season. With his familiarity of both cars, the Spaniard could make all the difference in the midfield battle this season. However, he feels the cars are different in several aspects.
Carlos Sainz believes the difference between the cars shows in his driving style
ADVERTISEMENT
Article continues below this ad
Ahead of the Monaco Grand Prix, Sainz and his teammate, Charles Leclerc, were paired together for the drivers press conference. Sainz believes that although he knows both cars, they are quite different from each other this season.
The 26-year-old said, "That's something that I do know, and I obviously share it with my team. And, exactly because of that, the cars are actually very, very different.
"And my driving style, and the way I turn in, the way I brake, the way I carry speed through corners, in different places and in different corner types is very different to last year."
Sainz: Having to push myself, and that's really good fun
With both cars having their own strengths and weaknesses, Sainz is embracing the challenge this season. Although he knows the McLaren car well better than the Ferrari, he acknowledges that this is pushing him to be better.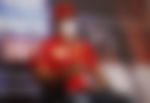 The Spaniard said, "I'm having to push myself to open my mind and adapt as a driver, and I actually find it really good fun.
ADVERTISEMENT
Article continues below this ad
"But, driving wise, and balance wise, doesn't matter if it's low speed, medium speed, high speed. They are completely different cars, and I'm having to change quite a lot, adapt."
With the first practice session in Monaco completed, Sainz has enough reason to smile, having finished second in the timesheets.
Ferrari will have two things to hope for; their first hope would be for Sainz to score big this weekend while their second would be for Leclerc to end his run of bad luck in his home Grand Prix.
ADVERTISEMENT
Article continues below this ad
With the unpredictability of street circuits, and a tight contest ongoing, can Ferrari leapfrog McLaren to third on Sunday?