McLaren Boss Backs Daniel Ricciardo After His Controversial 'F**king Idiots' Remark at F1's Social Media
Published 04/27/2021, 3:24 PM EDT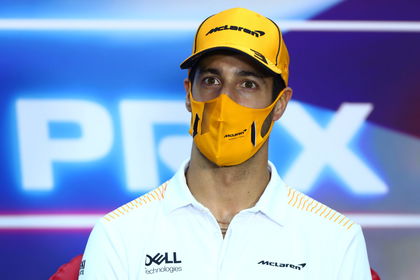 ---
---
Social media is a very powerful yet sensitive tool in modern times. One needs to take responsibility for their actions on this medium. Very recently, F1's handling of it did not please Daniel Ricciardo, who was not afraid to criticize them. While it received a divided response, McLaren firmly stand behind their driver.
ADVERTISEMENT
Article continues below this ad
Two weeks ago, Ricciardo labeled the social media handlers of the sport as 'f**king idiots' for glorifying the crashes on their channel. Drivers risk their lives out on the track, and Daniel felt that element was being taken lightly.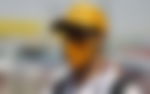 Although some believe that it is important for young fans to know more about the dangers of the sport this way, McLaren Team Principal, Andreas Seidl, wants F1 to put more positive content out on their social media handles.
ADVERTISEMENT
Article continues below this ad
"Our sport is one of the most exciting sports in the world, with on and off-track moments. While the danger of sport may appeal to some fans, I agree with Daniel that there is a bigger and positive story about sport to be told, F1 does that as well," said Seidl. (Quotes translated from Turkish using Google)
Seidl does not agree with the language of Daniel Ricciardo
It was not the Australian's criticism that attracted so much media attention, per se. It was the manner in which he expressed it that also had a few fans come down hard on him. On this Siedl said, "However, as Ricciardo said at the Imola press conference, I don't think he's using the right language."
The former Red Bull driver apologized for his 'aggressive' remarks right after in Imola. But he still does not want the sport to glorify the crashes, and rightly so.
McLaren boss lauds the effect of social media on F1
However, it is hard to ignore the impact that social media has had on the sport, in general. Together with Netflix, it has paved the way for it to reach a larger audience in countries like the US. Seidl acknowledges that aspect of it.
ADVERTISEMENT
Article continues below this ad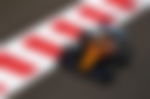 "If you look at the numbers, they have contributed to very rapid growth in recent years. At the same time, they attracted a lot of new viewers to the sport. We think Formula 1's social media team did a great job promoting our sport and it still continues to do so."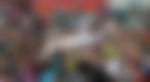 Let's hope that the popularity of the sport continues to grow, but not by glorifying such crashes in abundance. There has to be a balance and F1 needs to be more careful on how it wants to market the sport.
ADVERTISEMENT
Article continues below this ad