McLaren Boss Brown Downplays Sebastian Vettel's Impact at Aston Martin
Published 12/31/2020, 2:07 AM EST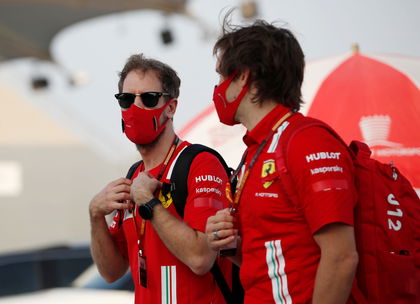 ---
---
The soon-to-be Aston Martin will make their way into the 2021 season without their past savior, Sergio Perez. Although they will have Sebastian Vettel now, McLaren's boss Zak Brown opined that the Stroll-owned team holds the weakest line-up compared to the other rival teams.
ADVERTISEMENT
Article continues below this ad
According to Motorsport-Total, Brown spoke about the fact that Racing Point gave up a strong-running Perez for a struggling four-time world champion, Vettel.
"I don't think they have as strong a pair of drivers as we or Ferrari," he said.
ADVERTISEMENT
Article continues below this ad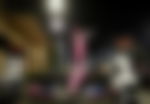 Racing Point may have made the wrong decision in choosing their line-up for 2021. They should have waited similarly to Red Bull, collect enough data, and then made their decision. Unfortunately, Racing Point announced Perez's contract termination mid-way through the season.
To their misery, Perez turned out to be one of the most solid drivers through the season's second half. He managed to secure his first race win and got himself a P2 as well. He could have secured another podium in Bahrain if not for the engine failure, just a lap away from the checkered flag.
Meanwhile, Vettel's misery continued, with his Turkey podium as an exception.
Brown wonders whether Sebastian Vettel can carry the team as Perez did
The McLaren boss opened up about Perez's 2020 season. Although Lance Stroll looked strong during the start, it all vanished as the season progressed. Eventually, the burden fell onto Perez's head, as the Mexican carried the team all by himself to the finish line.
Hence, Brown felt that the rising team, Aston Martin, will not be much of a threat to McLaren over 2021. However, he is wary of other teams like Ferrari, who will now also have the former McLaren driver Carlos Sainz with them.
"Sergio [Perez] was on a completely different level and carried the team. We benefited from the fact that we had two strong drivers. Not just one," he said.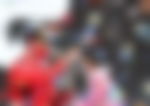 "We know that in Carlos and Charles [Leclerc] they will have two very strong drivers. So you have to assume that they will be back where we expected them to be this year. So it will be very difficult for us."
ADVERTISEMENT
Article continues below this ad
The question of whether Vettel will get into his old form is still persisting. His final years with Ferrari turned out to be nothing but struggles.
Hence, it could be a phase of recovery for the German through the initial months with Aston Martin, and expecting him to get up to speed right away seems a bit too far-fetched.
ADVERTISEMENT
Article continues below this ad
Hence, the only wonder is whether Vettel can deliver well enough to reclaim their 2020 season's lost P3 opportunity in the upcoming 2021 season.