McLaren Boss Reveals How F1's Isolated Nature Contributed To Drive to Survive's Success
Published 04/24/2021, 12:58 PM EDT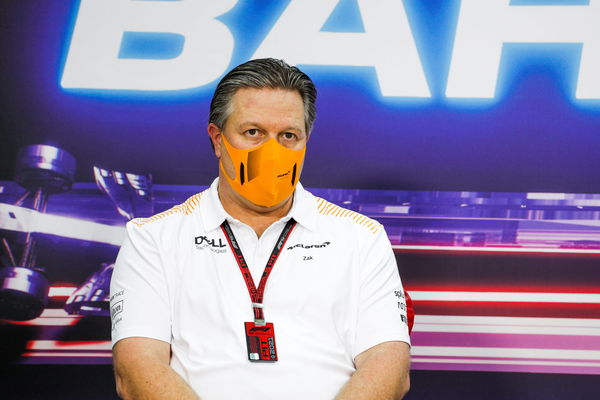 ---
---
When new owners, Liberty Media, took over the control of F1 from the hands of Bernie Ecclestone, one of the missions was to popularize the sport through social media. They commissioned a behind-the-scenes docuseries titled, Drive To Survive, by Netflix in 2018. And the rest, as they say, is history.
ADVERTISEMENT
Article continues below this ad
The series serves as the precursor to the new season. This year it released with great success on the streaming platform on March 19, 2021. But what was the indirect consequence of that?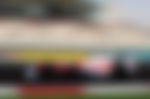 The 2021 season-opener in Bahrain was the most-watched Grand Prix event in the US in the sport's 70-year history! McLaren CEO, Zak Brown, even revealed how famous personalities like American TV Presenter, Michael Strahan, recognize him purely from Drive to Survive.
ADVERTISEMENT
Article continues below this ad
"He came to me in a New York restaurant. A very polite guy who likes McLaren. And the first thing he said to me was, 'I saw you on Netflix!' So I think that made a difference, especially in the US," said Zak Brown. (Quotes translated from German using Google)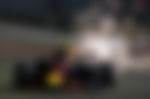 Brown reveals why Drive To Survive has been so successful
F1 has always been a closed and less-than-accessible sport. That is the reason why people take so much adventure in knowing more about it. Many of the fans never realized what actually went behind the doors of an F1 team – its backroom politics and fierce drive to gain every possible advantage on its competitors.
ADVERTISEMENT
Article continues below this ad
"The exciting thing about Formula 1 is that it isolates itself. You couldn't look inside. For years people have wanted to see what's going on in the Formula 1 paddock. But they weren't allowed to. But now we've opened our gates and many are amazed," Brown explained the popularity of the series.
Liberty Media came in and opened the doors of the sport to the average fan. It quickly observed that it was massively helping in growing the sport's fanbase. This incentivized them to commission Drive To Survive – "That gave Liberty the opportunity to let the sport grow very quickly and do things like Netflix."
ADVERTISEMENT
Article continues below this ad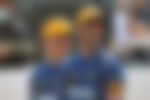 There is no looking back for it now either. Drivers like Ricciardo and Norris are also using the series to build their profile among the fans. Very recently, we got the confirmation news that Season 4 was already in the pipeline and we can't wait to watch it on our television screens next year.