McLaren Can Help Mercedes Improve F1 Engine With Honda and Renault Experience: Norris
Published 05/20/2021, 11:16 AM EDT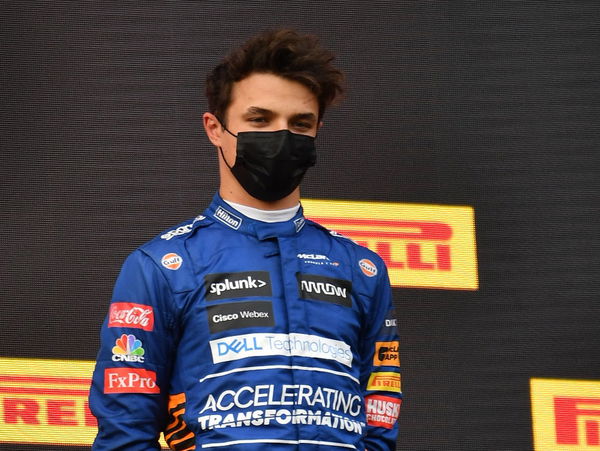 ---
---
Having worked with Honda and Renault before, the McLaren F1 team have plenty of experience when it comes to power units for their cars. Now that they have switched to Mercedes engines after finishing third last season, Lando Norris believes that they can help the Silver Arrows improve their already dominant engines.
ADVERTISEMENT
Article continues below this ad
Lando Norris says that the Mercedes engine has more pace
Speaking to HypeBeast, Norris said, "It's definitely improved performance in some areas. The actual performance of the engine is slightly better, which means more straight line speed and more power, but it's not all perfect. I want to be positive, but there are some things that we've been working on a lot since the beginning of the season.
ADVERTISEMENT
Article continues below this ad
"Some things which we had last year that were actually quite good and we can use the experience of working with Honda, with working with Renault and then giving that feedback to Mercedes. But it's definitely been a part of the improvement from last year.
"It's a bit of a split between the car being better me doing slightly better, and the engine also adding to that.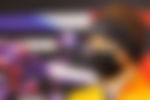 "Every little 1-2kph you can have at the end of a straight ends up being quite a lot in a race situation, in qualifying, or when defending people, you're a bit further ahead and you can keep the position. Things like these add up, and it may not seem a lot when you look at it, but sometimes it can make or break a podium finish," Norris concluded.
Norris hopes to win the championship with McLaren after signing a new deal
The British driver has been in mighty form since the 2021 season kicked, Norris even scored a podium at the Emilia GP by finishing third. Now with a new multi-year deal signed, he hopes to have a go at the world title.
Norris said, "McLaren has been a huge support since my days in junior series and I've really enjoyed learning and developing as a driver since.
ADVERTISEMENT
Article continues below this ad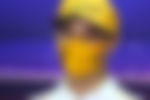 "My commitment to McLaren is clear: my goal is to win races and become Formula 1 World Champion and I want to do that with this team. Since joining in 2017 our progression has been consistent and we have clear ambitions together for the future," he concluded.
Norris is certainly an exciting driver to have on the team and will have a bright future ahead of himself on the grid. He currently sits in fourth place in the championship, if he continues his run of performances, he might have a genuine chance at the title.
ADVERTISEMENT
Article continues below this ad