Carlos Sainz Hits Out at Online Trolls and Memes Mocking His Move to Ferrari for 2021 F1 Season
Published 10/05/2020, 2:47 PM EDT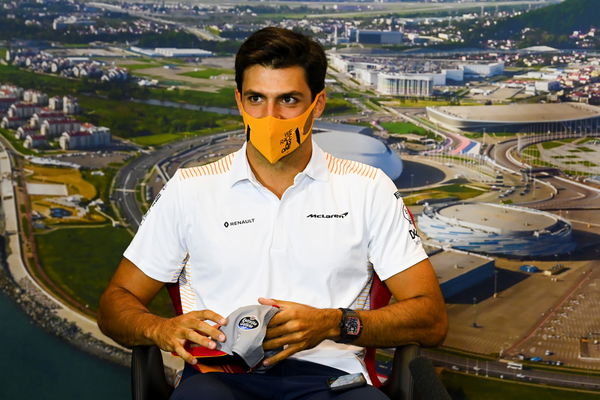 ---
---
Ferrari might just be on the wrong side of affairs this season. The car is underperforming, the drivers are barely getting to P6, and the team strategy is falling apart.
ADVERTISEMENT
Article continues below this ad
The Italians struggle to swim ashore as they tumble down the order, struggling in Renault's splitstream in the Constructors' Championship standings.
With problems galore at the Maranello-based outfit, Carlos Sainz's impending move to the scarlet side is bound to attract a lot of attention, and not the good kind.
ADVERTISEMENT
Article continues below this ad
Since Ferrari's steady downfall, several memes about Sainz's move to Ferrari have run amok on social media. However, the Spaniard takes nothing to heart. He understands the line between humor and work and enjoys the friendly banter.
"Honestly, they can laugh as much as they want; I think they are actually pretty funny, some of [the jokes]" Sainz remarked.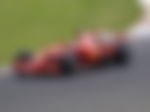 The mode of communication has changed within the grid. The racers are socially active and often indulge in this 'banter'. The memes and the posts are a part of life on the screen; therefore Carlos enjoys it.
"People have a lot of free time and they come up with these very funny ideas. And I actually laugh also. When the jokes are about me or the jokes are about the drivers, I'm the first one to laugh and I actually enjoy them," said the Spaniard.
Carlos Sainz focussed on this season ahead of his jump to Ferrari
Carlos Sainz is currently seated behind the McLaren's wheel. He has been outstanding this season, staying in P4 and P5 for almost all the races. To his good fortune, he also won a podium at the Italian Grand Prix, one of the most bizarre races of this season.
ADVERTISEMENT
Article continues below this ad
The Spaniard has given a little thought about his move to Italy. Honestly, the racer is still looking for a place to stay; actually, he isn't, his team is. Carlos, on the contrary, focuses on the various ways in which he could help McLaren keep that spot in the 3rd place.
"My team mainly, more than me, is trying to find a place; As you know, I'm still focused on my season this year," said Carlos.
His dedication and commitment are magnificent. However, will it be of use at the already faltering Prancing Stallion camp? Only time will tell.
ADVERTISEMENT
Article continues below this ad