McLaren CEO Zak Brown Explains How F1 Can Avoid a 'Burn-Out' With 'Brutal' Calendar
Published 02/10/2021, 11:45 PM EST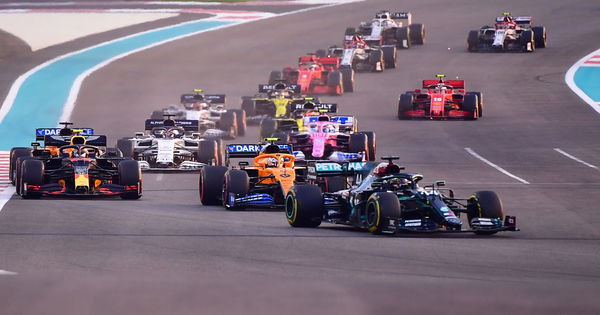 ---
---
F1 has been working around the clock to deliver on their promise of the longest campaign despite challenges faced due to the pandemic. The hefty schedule features three triple-headers within 11 weeks towards the second half of the season.
ADVERTISEMENT
Article continues below this ad
The current schedule of three triple-headers has team principals worried about the toll it can take on their personnel. In a recent interview, Zak Brown was very supportive of Stefano Domenicali's vision for the future season.
The F1 Supremo said that going further, the season could feature lesser races and suggested a rotation system that could be used to increase the value of events by offering greater exclusivity.
ADVERTISEMENT
Article continues below this ad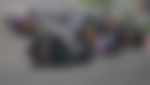 "I'd like to get to a place where we are rotating some races. I'm a big believer that if a good country wants a grand prix, that's a great thing. I think the more countries we race in, the better.
"That being said, I think there's two things to consider with the size of the schedule. There's first and foremost is your people. It's a brutal schedule," Zak Brown shared.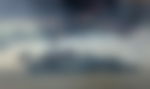 Zak Brown shares his vision of a sustainable F1 calender
The McLaren boss compared the Formula 1 carnival with NFL and the Olympics. He pointed out that the NFL has 16 regular-season games with a few playoff matches and Olympic happens every four years; both the events are massively popular and their cycle allows for the teams to breathe.
"There is a commercial reality of this sport. You do have to balance all of the various interests, and we do need to get the sport to add up. I'd like to see there be a day where we're in 25 markets, 15 core grands prix, and 10 other races – five of them are one year, and then five the next year.
"We know some grands prix tail off over time, and so actually if you didn't make it an annual thing, but every two years, would some of those grands prix be actually more sustainable because you don't have the burn-out?"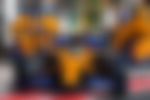 "You might create more sustainable venues in some of those instances because people will go, 'oh, it's only around every two years, so I don't want to miss it next year'," he explained.
ADVERTISEMENT
Article continues below this ad
Planning the calendar has not been easy for Formula 1 this season. The original 23-race calendar has seen some changes and modifications as venues back out because of coronavirus. From a fan's perspective, the longer the season, the more the thrill and the excitement.
However, F1 will have to be wary to not tire the teams out in the process of putting up a bigger show.
ADVERTISEMENT
Article continues below this ad
Do you believe Zak Brown's ideal F1 calendar is a possibility?