McLaren F1 Boss Answers Crucial Lando Norris #1 Driver Question
Published 02/15/2022, 9:55 AM EST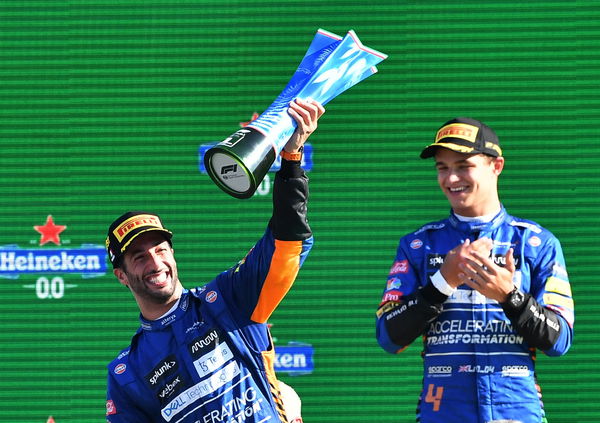 Lando Norris recently signed a brand new 4-year contract extension with McLaren. The Briton has been with the team since 2017 and has spent four years with the Woking-based team. With such a good contract being provided to Norris, fans started assuming that he might be the number one driver on the team.
ADVERTISEMENT
Article continues below this ad
Norris had a brilliant season in 2021; on the other hand, Daniel Ricciardo has not been up to his usual standards since he joined the team after leaving Renault. With Ricciardo underperforming, and Lando Norris putting on one stellar performance after another, fans have grown to a certain perspective that the Briton might be the number one driver in the team. Just like Lewis Hamilton to Mercedes and Max Verstappen to Red Bull.
ADVERTISEMENT
Article continues below this ad
In a recent interview, Andreas Seidl, the McLaren team principal opened up on this. He also talked about the importance of the two drivers. Seidl said, "For example, if you want to know if he will be McLaren's #1 driver, the answer is no. My job with the team is to ensure that both drivers have equal opportunities and can compete with each other equally"
Talking about the importance of Lando in the team, Andreas further stated, "Lando has been with our team since 2017 and is entering his fourth season this year. Last year, with the right team and the right car, he proved in his third season in Formula 1 that he can take pole position and fight for victories."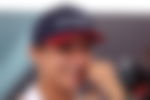 ADVERTISEMENT
Article continues below this ad
Why Lando was thought to be number one at McLaren?
Factually speaking, Lando has been the better performer between the two drivers by a good margin. He left Daniel Ricciardo way behind in terms of placement and points. The former picked up 4 podiums, a pole position, and 160 points, while the latter has managed to claim only a race win and 115 points.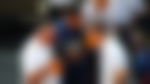 The 22-year-old was very unlucky to have missed out on the win at Sochi in wet conditions. As things stand, the British driver could well pick up a couple of victories in the season to come. It'll be interesting to see the two McLaren drivers fighting each other as well as the rest of the drivers to prove their mettle.
ADVERTISEMENT
Article continues below this ad
Watch This Story: https://www.essentiallysports.com/stories/f1-news-sebastian-vettel-hair-transformation-steals-the-limelight