McLaren F1 Boss Shuts Down Max Verstappen for His Engine Penalty Proposition
Published 08/27/2021, 8:30 AM EDT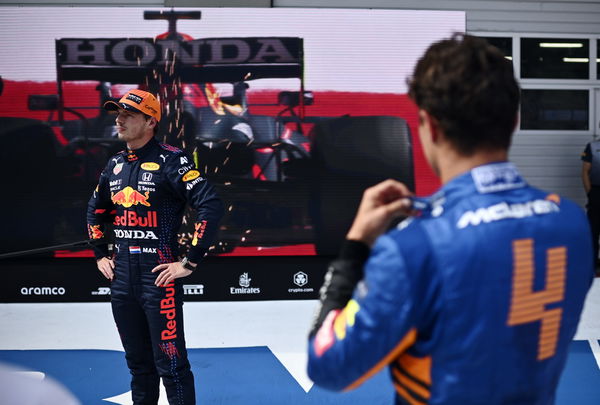 ---
---
Everybody is trying to find a way around the FIA regulations, mostly by suggesting interesting alternatives to the same. The latest addition to this group was Max Verstappen. McLaren team principal Andreas Seidl tramples his suggestions with a more practical approach.
ADVERTISEMENT
Article continues below this ad
The Red Bull driver suggested that teams should be able to install additional engine parts; especially when the car has been in an accident through no fault of its driver. Seidl argues that there's no way to determine when such a change could be justified. "Time and again we came to the conclusion that it is simply difficult to find out what damage caused by a crash is and what is not."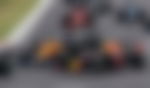 Both Red Bull drivers will be racing at Spa with their third chassis change of the season. Both engines incurred damages due to their rivals, Mercedes. However, the McLaren boss states that engine damage is just bad luck. "I think from our point of view we're happy with the rules. It's part of the game."
ADVERTISEMENT
Article continues below this ad
McLaren standing as the voice of reason
Ferrari and Red Bull have been extremely vocal about their disagreement with the new regulations; the Papaya team has taken it its stride. Reparation costs are a part of the game according to Seidl. "We had a lot of discussions when the budget limit was introduced, and no one ever talked about the budget limit should apply without accidents. It's just part of the challenge we're facing."
ADVERTISEMENT
Article continues below this ad
Mattia Binotto and Christian Horner argue that the team at fault should pay for the damage or the budget cap shouldn't be considered in such situations. The new budget restrictions have affected the big teams a lot. This is primarily because of the increased competition on the track; teams are forced to upgrade their engines or repair them as a result of on-track duels.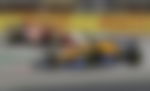 Verstappen argued, "If someone crashes into you and you are damaged and the rules mean you have to use an additional engine, then that's not how it should be. There should be a little more leeway." 
ADVERTISEMENT
Article continues below this ad
While there's nothing that can be changed now, maybe the teams can hope for some change next season. However, looking at how strict the FIA has been this season, it's doubtful. Till then, it's game on regardless of the cost for the teams.
Watch this story: Biggest Pitlane Mishaps Featuring Hamilton, Raikkonen & Verstappen