McLaren F1 Development Changes 'Mentally Hurt' Lewis Hamilton: Jenson Button
Published 05/14/2021, 9:28 AM EDT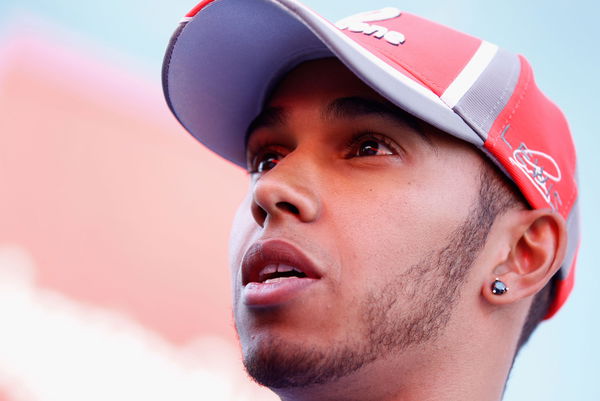 ---
---
Being the teammate of Lewis Hamilton is one of the worst possible scenarios for any F1 driver on the grid. Coming second best to him almost every race as if battling with others wasn't enough is mentally taxing.
ADVERTISEMENT
Article continues below this ad
Just ask Valtteri Bottas, Heikki Kovalainen, Fernando Alonso and Nico Rosberg. However, one man who got the better of him during their time together has revealed how he did it.
From 2010 to 2012, Jenson Button was Lewis Hamilton's teammate at McLaren, creating a British super team. Over the course of their 3 seasons together, he managed to outscore Hamilton. Something that seems almost unimaginable now.
ADVERTISEMENT
Article continues below this ad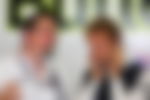 So, what was his secret? "The important thing for me was to get a team behind me. I jump into a car and if it isn't suited to my style then it just doesn't work for me. I'm not one of those drivers.
"I need a car developed around me and the team support around me to develop it in my direction," Button told Sky Sports F1. (via PlanetF1)
"That's what I did, and it worked for me. I think that mentally hurt Lewis a little bit at certain points of our time together."
Button compares Lewis Hamilton to Fernando Alonso from McLaren
Hamilton wasn't the only well-respected World Champion who shared the garage with Button. The 2009 Brawn GP driver also drove alongside Fernando Alonso in 2015 & 2016 during the ill-fated McLaren-Honda spell.
So, he's observed the two up-close and is the right person to draw a comparison, "Fernando was a wily old fox. He knew exactly what he needed to do to win.
ADVERTISEMENT
Article continues below this ad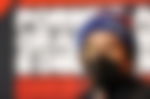 "He had the speed but he also understood strategy and he knew what he had to do with the engineers to get them on his side. Lewis was straightforward, super-quick and could drive anything you put him in, really…
"Back then it was just driving every lap flat out, and now he understands what he needs to do to get the best out of the car from A to B."
ADVERTISEMENT
Article continues below this ad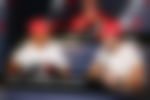 That just explains to you how much the current Mercedes metronome has grown in the last 10 years. He's become arguably the most complete driver on the grid. While some may feel he's not unbeatable, you need all the stars to align on a given race weekend to overcome him.