McLaren F1 Team Boss Hails Mick Schumacher's Touching Gesture Honoring Father Michael
Published 03/19/2021, 12:40 AM EDT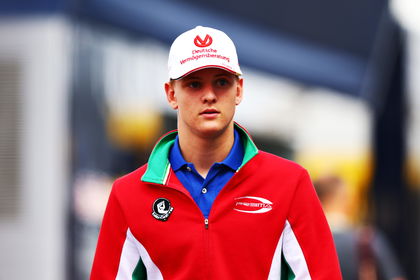 ---
---
Mick Schumacher is the most spoken-about driver in the F1 grid for the upcoming season. The German will make his debut in F1 in 2021, he will start his career with Haas but has been monitored by Mclaren team principal Andreas Seidl.
ADVERTISEMENT
Article continues below this ad
He thinks that the biggest competition he will have to face his teammate Nikita Mazepin in his first season. In F1 your biggest rival is your teammate and that will be no different for the young Schumacher as he starts his career on the grid.
The American team has two rookie drivers in the upcoming championship. They hope that the young energy in the team can be positive and earn some points in the upcoming season of F1.
ADVERTISEMENT
Article continues below this ad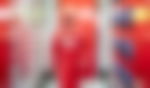 Andreas Seidl appreciates Mick Schumacher for getting the name back in F1
The McLaren team principal said,"I think it's great that he decided to compete with this abbreviation. My heart is also warm when I see MSC on the timesheet. Michael Schumacher was a hero of my childhood and the reason why I wanted to work in Formula 1 in the first place."
On being asked what his expectations were from Mick, he said, "The benchmark for Mick is the performance compared to his teammate Nikita Mazepin. "The strongest opponent and the first reference is always your teammate. Especially when you're in a car that isn't quite as competitive as this year's Haas racer."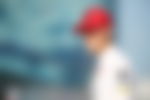 Seidl added," For Mick, the leap into Formula 1 is a giant step. Young drivers like him also have to deal with everything that happens outside of the car. But I think, with what we've seen with Mick so far. It can be said he has everything a top driver needs to bring. I'm looking forward to seeing how Mick is doing in his first season."
The German will have a world champion guiding him on the grid
Sebastian Vettel has mentioned that he is happy to help the 21-year-old in Formula One but also needs to find his own path in the sport. Vettel raced with his dad, Michael, and still looks up to him and hopes he can give some valuable advice to his son.
Vettel said, "I still am a Michael fan. and I'm happy to help where I can. Mick is a great guy and I obviously have a very special connection to his father. From my side, I really like him, we get along well, and I'm happy to tell him everything I know."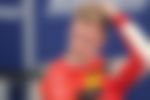 As Mick takes to the grid in 2021, he will bring back the Schumacher name to the sport once again. The 21-year-old is an exceptional talent and has proven that by winning F2 last year, but can he show his talents in the pinnacle stage of motorsport, we will soon find out. What are your expectations from the young German driver while he pilots the Haas car?
ADVERTISEMENT
Article continues below this ad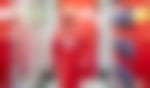 ADVERTISEMENT
Article continues below this ad