McLaren Mulling Extreme F1 Development to Help Ricciardo
Published 05/27/2021, 3:17 AM EDT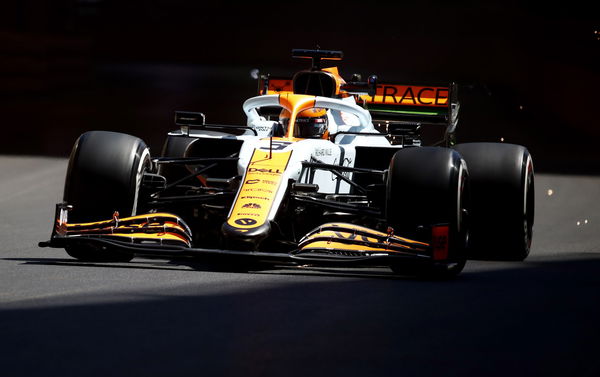 ---
---
In his fresh start at McLaren, things haven't gone Daniel Ricciardo's way. The Australian has struggled to extract the most out of the Mercedes-powered car and which resulted in him failing to make an impact for the Woking-based team. This was quite evident at the recent Monaco Grand Prix, where Ricciardo was nowhere close to his teammate, Lando Norris.
ADVERTISEMENT
Article continues below this ad
Ricciardo qualified 12th in Q2 while Norris set the fourth fastest lap in Q3. The 21-year-old even achieved a podium as he finished third, as Daniel had to settle for a 12th place finish.
Hence, for the upcoming Azerbaijan Grand Prix, McLaren have considered replacing the chassis for Ricciardo's car to help him overcome his struggles this season. Only time will tell if this change will help the Australian bounce back and bring in the results the team expects him to.
ADVERTISEMENT
Article continues below this ad
McLaren considering changing the chassis for Ricciardo's car
According to Motorsport.com, the Woking-based outfit are thinking about replacing his car's chassis to try and help the 31-year-old driver to get used to the car. Daniel said, "I'm sure the team will control everything, I'm also questioning myself, maybe I haven't fully understood the car yet.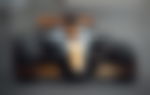 "But when the margins are so wide it's really difficult. I will do my part, but at the moment I am convinced that the best thing is to draw a line on what has been done so far and start over from Baku," Ricciardo concluded. (Translated from Italian via Google)
Seidl believes that the car needs to be suited to Ricciardo's style
The Australian is still getting used to his new machinery in his first season at McLaren. Despite all his struggles, he hasn't given up hope and is constantly trying to improve his form. The team principal of McLaren also feels that Daniel will get used to the car once his driving style is understood.
Speaking after the Monaco GP, Seidl said, "In order to drive our car fast at the moment, you need a special driving style which is not natural for Daniel. That's why it's not easy for him to get the laps in and extract the performance.
ADVERTISEMENT
Article continues below this ad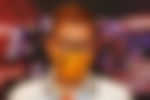 "We simply have to keep working together as one team: Stay calm, keep learning, keep analysing and do two things, which is him further adapting to our car, because he sees that the potential is there, which is the positive thing for him to see that and that Lando can pull it off," Seidl concluded.
With the Azerbaijan GP just weeks away, can Ricciardo get acclimated to the car and bring home some crucial points for the papaya team? We shall soon find it. But what do you think? Let us know in the comments below.
ADVERTISEMENT
Article continues below this ad