McLaren Take Trolling Game to Another Level With 2021 F1 Car Livery Tease
Published 01/23/2021, 3:45 AM EST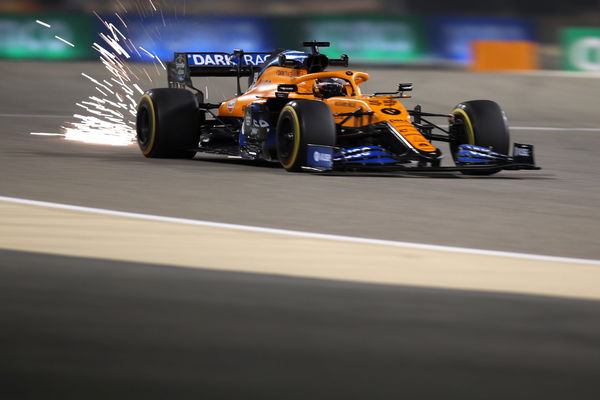 ---
---
McLaren is having one of the busiest winters on the grid, as they are the only team changing their power unit supplier. Moreover, they're also one of the teams changing their liveries, and the F1 community is eagerly waiting to find out what the 2021 paint schemes look like.
ADVERTISEMENT
Article continues below this ad
The Woking-based team has revealed no launch plans yet, however, the team has been teasing the F1 community for a while now.
ADVERTISEMENT
Article continues below this ad
This was the first 2021 livery tease sent out by McLaren on Twitter. However, they did not stop at this, the team later uploaded an image with a QR code. Usually, teams give away a few hints in order to build up to a livery reveal.
Fans believed that this was McLaren's way of giving the fans another sneak peek at the new 2021 livery. However, the fans were rickrolled by the team as the QR code just lead to a pointless YouTube video titled, "Men At Work – Down Under (Video)."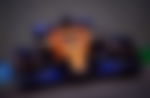 McLaren explains that working with Mercedes has been fantastic
McLaren split with Mercedes back in 2014 and later announced in 2020 that they will partner up again with the Brackley team's power unit for 2021 and beyond. Meanwhile, McLaren's technical director, James Key, praised Mercedes for their help and support during the process.
He said, "The interaction with Mercedes has been fantastic; they've been extremely supportive, recognised the fact that we had short timescales. We talk to them weekly. We've worked with them very effectively over the past few months.
ADVERTISEMENT
Article continues below this ad
"I think we're where we'd expect to be with the maturity of the engine installation and the parts that we're already making for '21."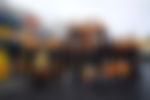 Key clarified that there is still a lot more work to do. The team are currently working with the aero changes for 2021. However, amid all the work, the fans are still waiting for the team's new livery. Maybe a few more teases to go before we see McLaren's 2021 car.
ADVERTISEMENT
Article continues below this ad