McLaren the Better F1 Team, But Ferrari Have Better Drivers: Mark Webber
Published 10/12/2021, 11:11 AM EDT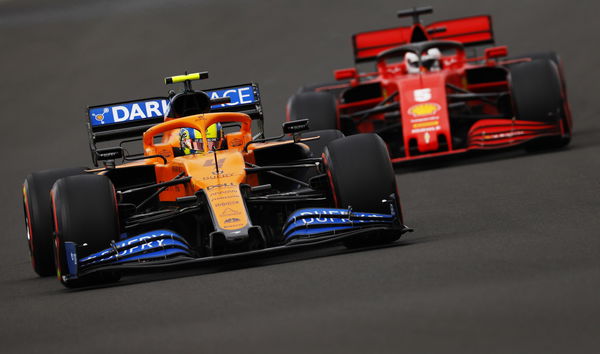 ---
---
Ferrari have certainly gained some momentum in their fight with McLaren for P3. The Italian team has performed really well in the last two races and has outraced their rivals. But former F1 driver Mark Webber believes that the drivers of both teams can prove to be the determining factor in securing P3 in the championship.
ADVERTISEMENT
Article continues below this ad
He believes that Ferrari have stepped up their game in the 2021 season. He also mentioned that McLaren have missed some big opportunities in the last couple of races.
WATCH STORY: F1 Drivers Fighting on Track
ADVERTISEMENT
Article continues below this ad
Mark Webber gives his take on the Ferrari and McLaren battle for P3
Webber was a guest on the F1 Nation podcast and he mentioned it is hard to choose between the old rivals. The former Red Bull driver stated that maybe the McLaren is more track sensitive than the Italian team.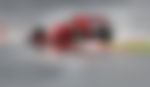 " I think Ferrari are having a little bit of an upturn closing at the back of this year. I think we know McLaren are off the back of Daniel's win, which was awesome and Lando, you know, nearly in Russia.
So McLaren, you know, missed some big opportunities. But in general, it's been a tremendous battle between those two. So I don't know the McLaren seems to be a little bit track sensitive as it did not turn up in Turkey. It likes a lower downforce level, and they were quick in Monza. Russia is a little bit in the middle, so they were really quick there with a pole from Norris," said Webber.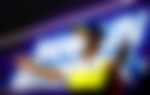 Ferrari have better driver, claims the former Red Bull driver
Mark continued by mentioning that he hopes McLaren comes through this season. They have come a long way in the past couple of seasons. But he stated that the British team is better operationally while Ferrari have the better driver pairing.
"I think McLaren have had a long rough phase. They have worked so hard as you saw the emotion come out in Monza. All the members of staff was just so good to see."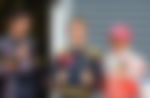 " I would like them to capitalize on the constructors in third place. I think operationally, I know they have had a few bad pit stops, but their starts are good. And I think they are very good internally in terms of communication and reflecting on their mistakes. 
ADVERTISEMENT
Article continues below this ad
Ferrari, I think both their drivers are an advantage over Daniel and Lando at the moment. Daniel is still not quite firing as we want him to and does not bring more to the table. But I think operationally McLaren just have that little bit more calmness and firepower." concluded Mark.
After the race in Turkey, Ferrari are now just 7.5 points behind McLaren in the fight for P3 in the constructor's championship.
ADVERTISEMENT
Article continues below this ad
Who will come out on top between McLaren and Ferrari? Let us know.