Me and Lewis Hamilton Could Have Won More F1 Titles if We Weren't Teammates at McLaren: Button
Published 05/29/2021, 5:12 AM EDT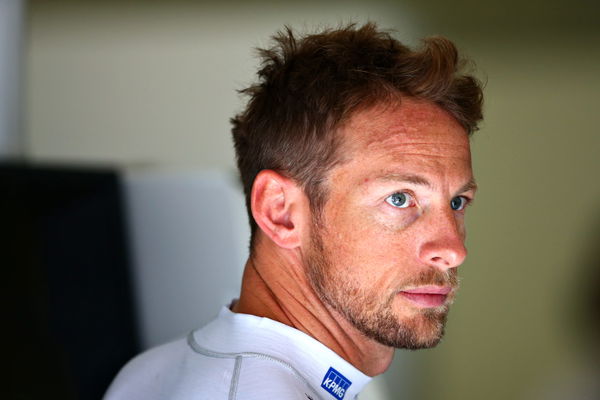 ---
---
Ever since the rivalry between Lewis Hamilton and Max Verstappen started blooming in F1, fans have been wanting to witness the duo racing each other in the same team, preferably with the Dutchman making a sensational switch to Mercedes.
ADVERTISEMENT
Article continues below this ad
Of course, it would be an incredible boost for viewership, but what's really stopping championship-winning teams from lining up two strong alongside each other? Well, former F1 driver and Hamilton's McLaren teammate, Jenson Button has the answer.
The 15-time Grand Prix winner brought up his three-year team-up with fellow Briton, Hamilton at McLaren. Button reckoned that either of the McLaren drivers could have won more championship titles if they weren't teammates.
ADVERTISEMENT
Article continues below this ad
What did Button say?
Speaking to PlanetF1, Button opined that he and Hamilton took wins from each other, which ultimately let Sebastian Vettel secure titles with ease.
"The teams don't, but everyone else does. Fans want it and that's what the sport should be. It's a tricky one, isn't it? When me and Lewis were teammates, we took wins off of each other," he said.
"One of us could have probably won the World Championship if the other didn't win the races that they did."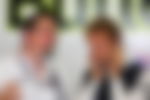 Despite Red Bull's dominance between 2010 and 2013, McLaren weren't far off either. The British outfit were constantly within striking distance of both Vettel and his teammate, Mark Webber.
However, Red Bull's consistency meant that neither of the McLaren drivers could challenge the Milton Keynes outfit, as that let Vettel run away with his four championship titles.
Lewis Hamilton almost won in 2010: Button
Although he regretted racing alongside Hamilton that ultimately wrecked his chances of securing a second F1 title, he still opined that lining up two great drivers in a team is the right way.
"I finished second in 2011. Lewis almost won in 2010. And if we didn't take wins off of each other we would have won the championship," he said. "But that's the way Formula 1 should be: having two great drivers in a team that can fight for a World Championship."
ADVERTISEMENT
Article continues below this ad
Mercedes did a similar thing with Nico Rosberg and Hamilton, but the Stuttgart outfit were fast enough to fend off any other drivers, despite the childhood rivals constantly sharing wins.
Since Rosberg's exit, there haven't been many in-team rivalries. But, will Mercedes lure Verstappen into their team to establish a star-studded line-up and potentially re-kindle such juicy in-team battles?
ADVERTISEMENT
Article continues below this ad