Mercedes Adopting Aggressive Tactic for '21 F1 Season: 'Probably the Biggest Weapon'
Published 02/18/2021, 2:32 AM EST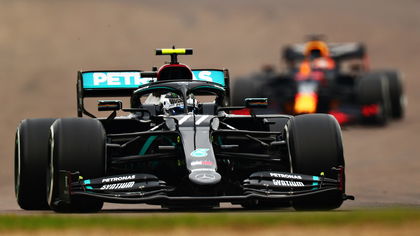 ---
---
Mercedes F1 may seem well poised to replicate their success from previous years. But they too have their own set of obstacles to overcome in order to ensure that they win an 8th consecutive Constructors' Championship title.
ADVERTISEMENT
Article continues below this ad
This obstacle comes in the form of the cost cap. F1 introduced this measure to help teams cope with the pandemic. F1 set the cost cap for 2021 to $145 million. While most teams quite easily fit into the cost cap bracket on a yearly basis, a team like Mercedes is known to spend a lot more than this amount on car development and upgrades.
To contend with this new challenge, Mercedes reveals their plan. The team's Technical Director James Allison said, "Probably the biggest weapon we could possibly have to attack these new financial regulations in a good way would be to launch with a car that is fast from the beginning.
ADVERTISEMENT
Article continues below this ad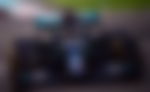 "A car that is fast from the beginning is going to be cheaper to [keep] quick during the whole season."
Their rivals may take comfort in the fact that even Mercedes are on the same page as them. Red Bull especially may derive confidence from this after also hearing news that Silver Arrows have some concerns over their engine's reliability.
Mercedes explain in depth about how they plan to overcome the cost cap challenge
Allison said, "This [approach] means figuring out how we can make components on our car to last longer, how to build them more cheaply and how to make sure we maintain the same sort of performance that we did previously, despite the fact that our overall budget has come down.
"It's a huge challenge. Building the car is only part of it. We then have to operate the car, develop the car, we have to do the entire season with all the uncertainties that we face in terms of how often it might crash, or how reliable components are and then need resources spent to fix that."
ADVERTISEMENT
Article continues below this ad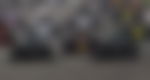 It looks like the Brackley-based outfit is as vulnerable as it has ever been. 2021 may be Red Bull's best chance to dethrone Mercedes and claim the glory for themselves.
But before getting overly optimistic, it is worth remembering that most of the car is the same as last year's. That means they still have quite the performance edge over their opponents. Only time will tell if we get to witness a title battle this year.
ADVERTISEMENT
Article continues below this ad