Mercedes and Toto Wolff Assisting Aston Martin Against F1 Rule Changes: REPORTS
Published 05/05/2021, 8:19 AM EDT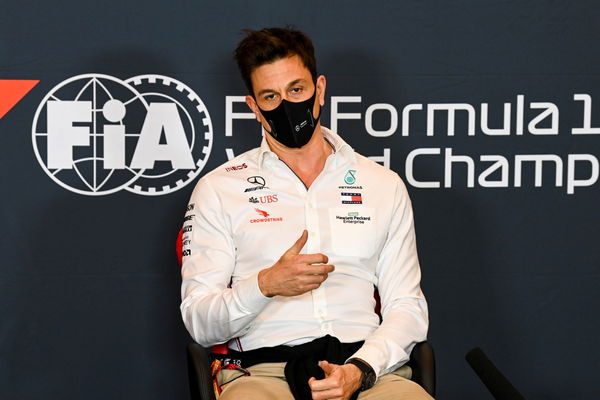 ---
---
The dispute over the 2021 technical regulations between the FIA and Aston Martin is becoming an ugly mess now. It started when the British outfit accused F1's governing body of deliberately making the rule changes to adversely affect them. Although Mercedes had stayed away from this drama, they are now reportedly getting involved, as well.
ADVERTISEMENT
Article continues below this ad
According to Auto Motor Sport, Aston Martin's majority owner, Lawrence Stroll, wants to increase the pressure. And to successfully do that, he's asked his business partner, Toto Wolff, for assistance.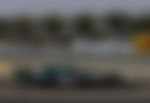 Wolff's previously acknowledged that the rules were brought into place to slow Mercedes down this season, and Aston Martin were the collateral damage. It is because the AMR21 F1 car of Aston Martin follows the same low-rake concept as that of Mercedes' W12.
ADVERTISEMENT
Article continues below this ad
Apparently, in a bid to end Mercedes' dominance, the FIA introduced floor changes to affect their low-rake cars. As a result, it benefitted their rivals Red Bull, a team that follow a high-rake philosophy. Hence, the performance gap between them does not exist anymore and the 2021 title fight is incredibly close.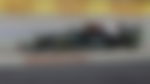 Why Mercedes & Aston Martin's claim is likely to be dismissed by the FIA
If Mercedes had an issue with the rule change, they would have not agreed to it in the first place. They have a sophisticated team of engineers who would have noticed an impact in performance with these changes.
So, they can't expect the people at the FIA to have predicted this outcome. Moreover, for Aston Martin's claim to even materialize, they'll have to carry out tests in the wind tunnel with both the low-rake and high-rake cars to even understand which concept suffers as a result of the changes.
ADVERTISEMENT
Article continues below this ad
Not to forget that Mercedes still have a winning car at the moment. Rule changes to slow down the top F1 teams have always been a norm, unofficially. And the Silver Arrows adapted to these changes, as seen by their win in Portimao.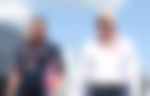 MOreover, Aston Martin would need the support of another F1 team to even try to overturn the rule change. It is unlikely that Mercedes' engine partners, Williams and McLaren, also support them.
ADVERTISEMENT
Article continues below this ad
Maybe Lawrence Stroll will have to withdraw or go to court if wants to get his wishes fulfilled.