Mercedes Explain Keeping F1 Wheel Nut on Bottas' Car After Monaco GP
Published 05/27/2021, 11:00 AM EDT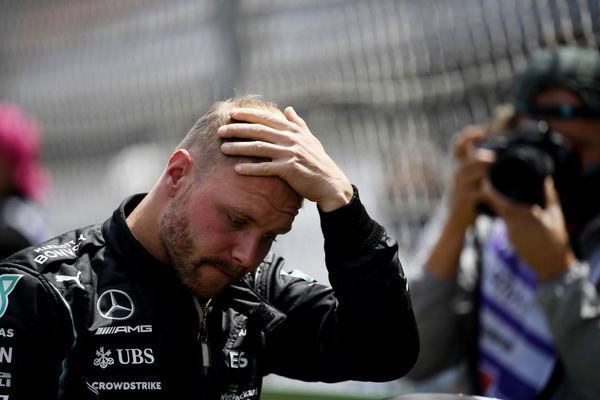 ---
---
The Monaco Grand Prix was nothing short of a nightmare race for Valtteri Bottas. When he came in for a routine pit stop, one of the wheel nuts on his car stubbornly refused to come off. In light of this, the Mercedes team had to do a lot of head-scratching. Eventually, it ended in the Finn being forced to retire from the race.
ADVERTISEMENT
Article continues below this ad
The team later confirmed that they still could not get the wheel nut out even by the following Monday. Mercedes engineer James Vowles said, "I'm fairly confident that by some time on Tuesday, we would have that front right wheel removed. We did certain steps in Monaco to try and remove it, some during the pit stop, some just afterwards."
ADVERTISEMENT
Article continues below this ad
In the end, the team realized that they would need some very heavy equipment to do the job. Thus, they opted to leave the wheel on and bring the car back to the factory to remove it. Vowles said, "We concluded that we were going to need some fairly heavy equipment and specialist equipment. That would be better done here in the factory."
How did the Monaco weekend play out for Mercedes?
With Bottas out of commission, the heavy burden fell on Lewis Hamilton's shoulders. Sadly, a rare strategic mistake from the team resulted in the reigning champion finishing down in a lowly seventh. Naturally, the British driver was fuming, especially when the undercut did not work and Pierre Gasly and Sebastian Vettel jumped him.
ADVERTISEMENT
Article continues below this ad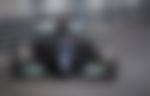 Admittedly, Lewis Hamilton did not understand why the team called him in early. Ultimately, it ended up costing them heavily, and the Knight lost the championship lead. To make matters worse for the outfit, Max Verstappen's win and Sergio Perez's fourth-place handed Red Bull a one point lead in the constructors' standings as well.
Now, all that the Mercedes team can do is put this result behind them. With the Azerbaijan Grand Prix coming up in two weeks, a determined Hamilton will be eager to fight back.
ADVERTISEMENT
Article continues below this ad