Mercedes Explains Why Hamilton's F1 Undercut Failed at Monaco
Published 05/27/2021, 7:59 AM EDT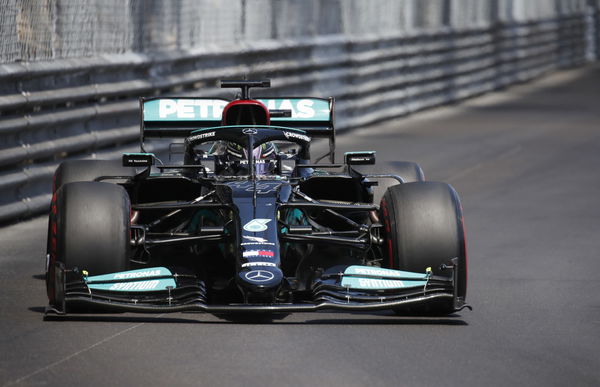 ---
---
Mercedes driver Lewis Hamilton would have liked it if the Monaco Grand Prix had gone differently. Unfortunately, it wasn't meant to be, as the Brit didn't get the perfect window to come into the pits to change his tires to get ahead of his rivals.
ADVERTISEMENT
Article continues below this ad
Starting from quali, things just kept on getting bad for Hamilton. Not only did he qualify in seventh behind Pierre Gasly, but the narrow streets of the Monte Carlo circuit prevented him from overtaking his teammates to get ahead. That, combined with his inability to do an undercut or an overcut, forced him to settle for a seventh-place finish at the Monaco GP.
Given that Mercedes are usually spot-on with their strategies, this blunder in the Principality came as quite a shock to the fans. So, in their debrief video, the team's chief strategist, James Vowles explained what went wrong.
ADVERTISEMENT
Article continues below this ad
Mercedes explain Hamilton's failed strategy at Monaco
In the YouTube video, Vowles said, "Relative to Gasly, we had been behind him all of that first stint. And clearly we weren't going be able to overtake on him and track, and there is only two possibilities.
"There is an overcut, whereby he stops first and you go longer and an undercut. That's very typical and that's all the choices we had available to us. The problem with an overcut that it doesn't exist until Gasly stops."
"He has stop to present an opportunity for us to have free air in front of us. He already had a gap to traffic behind. The same gap we put Lewis into and he wasn't taking it, which means he wasn't terribly convinced that they had to stop first.
"They were waiting for us to stop."
"I am fairly confident had we waited a lap or two, they still wouldn't have stopped. That now meant we had an opportunity, we can wait and hope that perhaps something happens to his tires or a situation takes place or we can take the prerogative and go for the undercut.
"On our calculations, we should have come out just ahead of him. It wasn't an easy undercut, but it was an achievable undercut," he concluded.
Wolff shares his pain over disastrous Monaco GP
The Silver Arrows are always destined to win every race since they are so dominating on the track. However, the Monaco GP was worse than the team could've ever expected. With Valtteri Bottas retiring from the race after starting P2 and Hamilton finishing seventh, the Stuttgart outfit took off from Monte Carlo with just seven points in hand.
ADVERTISEMENT
Article continues below this ad
Speaking to Sky Sports post the race, the Mercedes team boss, Toto Wolff, said, "I'd like to cry right now, but that wouldn't be productive. The whole weekend was forgotten. But we have to do exactly the opposite.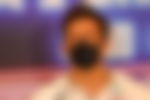 "We have to put our heads together and find out why we feel it all weekend lacked pace. Then of course we had the twisted mother, the Bottas tire is still not down. All in all, I'm anything but happy," Wolff concluded.
ADVERTISEMENT
Article continues below this ad
The Brackley-based squad will learn from their mistakes that occurred over the past weekend. They now look to the upcoming race at Azerbaijan, hoping to have a better, if not stellar, race at another street circuit on June 6.