Mercedes F1 Boss Sets the Record '100%' Straight on Lewis Hamilton-George Russell Team Orders Policy
Published 05/28/2022, 12:27 PM EDT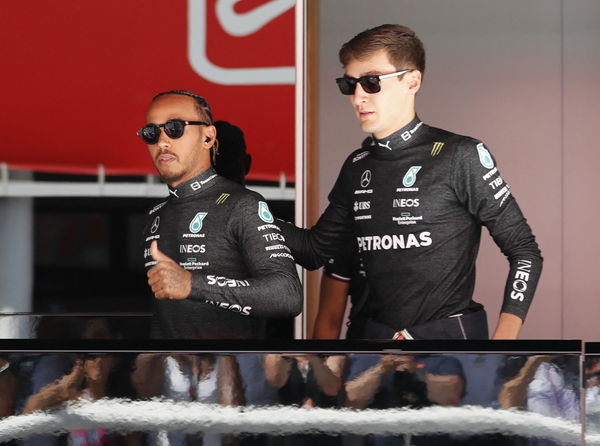 Mercedes driver George Russell has impressed everyone with his consistent performance this season. He is currently ahead of a 7-time world champion teammate Lewis Hamilton in the driver's world championship. But Mercedes team principal Toto Wolff revealed that they won't be implying team orders on Hamilton anytime soon.
There have been a lot of discussions on whether Lewis will allow Russell through on the track when they are battling. Since Hamilton is behind Russell in the championship, will the German team give preference to the young spearhead over the experienced campaigner?
ADVERTISEMENT
Article continues below this ad
But Toto answered both these questions by mentioning that they won't ask Lewis to give way for George on the team radio.
Mercedes team boss rejects the notion of Lewis Hamilton moving aside for Russell
Wolff believes the team won't interfere or ask Hamilton to step aside until Russell is way clear of him in the championship. This means that we would not be seeing the previous Mercedes dynamic this season unless the young British diver finds himself fighting for the championship and Hamilton is mathematically out of contention.
"No, 100 percent no. One hundred percent, we will allow them to race until a driver is mathematically out of contention. We're not making such a call," said the Mercedes team boss while talking to The Telegraph.
Wolff revealed that he is happy to take a sub-par result at Monaco but is confident that they have a fast car, which was clear from the Spanish GP performance.
ADVERTISEMENT
Article continues below this ad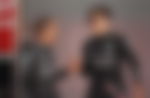 "In Spain, Lewis was 30-odd seconds behind the last car in the field and he finished fourth [sic]. So that is a car that is capable of winning a race. We might take one on the nose here. Finish 10th and 12th but it's not going to change my opinion that the car was quick in Barcelona and that is encouraging," said Toto.
WATCH THE STORY: Lewis Hamilton's Biggest F1 Crashes
ADVERTISEMENT
Article continues below this ad
It is interesting to see that despite Russell performing better than Hamilton currently, Mercedes are treating their drivers equally. This also shows that the team has full confidence that Hamilton can bounce back further in the season and possibly get ahead of his young teammate.
So it would be interesting to see how the team manages both of its drivers in the latter half of the season if things get tight. Hopefully, things will remain the same between both drivers, as they are right now.
Edited By: Ranvijay Singh