Mercedes F1 Boss Toto Wolff Responds After Lewis Hamilton's Comment: "That's What Your Job Is"
Published 05/11/2022, 5:13 AM EDT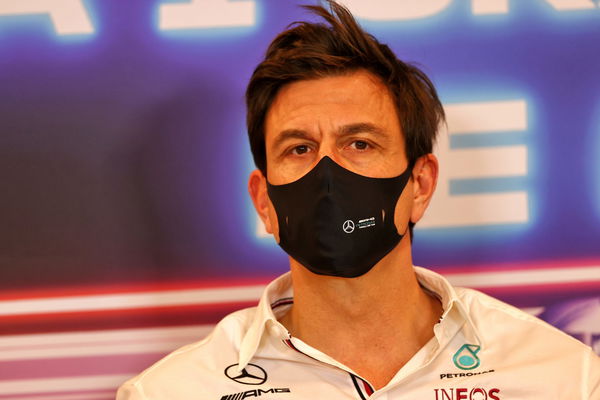 Lewis Hamilton has had a dismal start to 2022. The Briton has seemed to struggle with the car ever since the regulations changed. As a result, his performance on track has taken a dive from their usual pristine standards.
ADVERTISEMENT
Article continues below this ad
However, the Miami GP this weekend was a major improvement for Hamilton compared to the last race in Imola where Lewis finished P13. Although Miami saw him finish higher up the order, he was once again bested by his teammate, George Russell.
ADVERTISEMENT
Article continues below this ad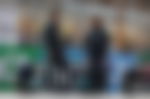 Although, this time, it was a questionable strategy call by Mercedes that helped Russell get the better of Hamilton. Mercedes team principal Toto Wolff recently came out and cleared the air around the pit stop call.
Toto Wolff explains why Lewis Hamilton didn't change tires under the safety car in Miami
The race in Miami was a rather dull affair. The excitement kicked in during the latter stages because of a Lando Norris crash that brought out the safety car. This provided the chance for the team to make up places by making the right strategy call.
However, the Mercedes team left it up to Hamilton to decide whether he wanted to pit for a fresh set or not. The Briton chose to stay out, which proved t be the wrong call. This allowed George Russell to blast past him on fresher rubber at the restart.
ADVERTISEMENT
Article continues below this ad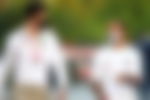 This left the 7-time world champion frustrated as he vented after the race, "when the team says it's your choice, I don't have the information to make a decision. So, that's what your job is like make the decision because you have the details. I don't, I just rely on the guys."
However, Toto Wolff recently intervened to calm the waters. He explained the whole ordeal and said, "Lewis was in a bind. Having the safety car come out was clearly unfavorable for him, but it was in George's favor. … Lewis had to make a decision: I'll keep the position on the track with the hard tire or do I go on a soft tire? But that would have been difficult."
ADVERTISEMENT
Article continues below this ad
Watch This Story: Tom Brady Posts Epic Photos From Miami Grand Prix Including Michael Jordan, Lewis Hamilton, Toto Wolff, And David Beckham
Hamilton's race engineer Peter Bonnington also confirmed after the race that even if Hamilton decided to pit instead of staying out, he would still finish behind Russell.