Mercedes F1 Claims Toto Wolff 'Misquoted' Over Zak Brown/Christian Horner Dig
Published 04/07/2021, 2:01 AM EDT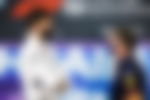 ---
---
Over the past few days, there has been a war of words going on between three of the top F1 teams' bosses – Christian Horner, Zak Brown, and Toto Wolff. However, the chain of criticisms reached a whole new level when Mercedes' team principal allegedly accused Brown and Horner of "spreading s**t."
ADVERTISEMENT
Article continues below this ad
This caused a massive uproar amongst the fans, as Wolff eventually wound himself up around a growing controversy. And now, with the issue drastically getting out of hand, Mercedes have finally come to the rescue of their part-owner.
Mercedes reveals the truth
ADVERTISEMENT
Article continues below this ad
It all started when Wolff attended an interview with the German daily newspaper, Osterreich, where he was asked to weigh in on Brown's prediction of Max Verstappen joining the Stuttgart outfit by 2021.
Wolff replied, "Brown is like Christian Horner. They just talk s**t. I think Zak wanted to wind up Christian with this one. I don't care." (Translated from German through Google Translate)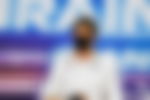 However, Mercedes have now reckoned that Wolff never meant it that way, and the translation from German to English has been the reason behind the ever-growing stir.
According to Inews, a Mercedes spokesperson revealed that the quotes had been "misquoted."
Mercedes clarified, "He said Zak and Christian were giving each other s**t – not that they spread s**t." Apparently, the author from Osterreich felt that Wolff's words "in German sounds way softer."
The story behind this controversy
McLaren's boss, Zak Brown started the proceedings to what has ended up being a very controversial matter at the moment. He reckoned that Mercedes will start the 2022 season with an entirely new line-up for the first time since their entry into F1 in 2010.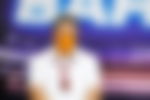 And one of the drivers was Max Verstappen, and the name unsurprisingly irked the Red Bull garage. Dr. Helmut Marko stood against Brown's claims and revealed that the Dutchman is going nowhere at least for the next few years.
ADVERTISEMENT
Article continues below this ad
And finally arrived the Mercedes' boss, who expressed his view on the matter. And although his choice of words was good enough, the translation threw him under the bus, putting the Austrian in a bad light.
However, now that Mercedes have shed some clarity on Wolff's claims, will this controversy finally come to an end? Only time will tell.
ADVERTISEMENT
Article continues below this ad