Mercedes F1 Engineer Explains Why Honda's First Stint Ended as a Failure
Published 04/14/2021, 2:30 AM EDT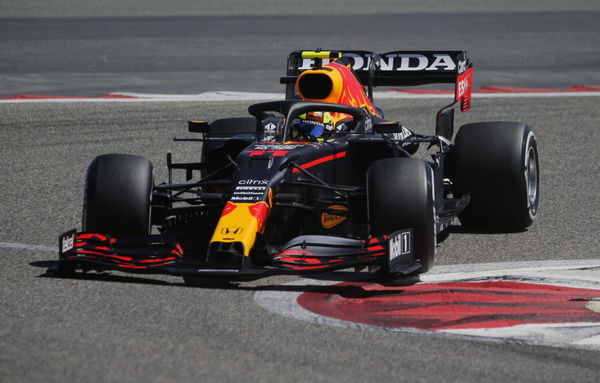 ---
---
Honda will be bowing out of Formula 1 by the end of this season after a seven-year journey that started with the wake of the hybrid era. At the moment, the relationship between the Japanese engine manufacturers and the Red Bull F1 team looks pretty solid, with the former giving away their 2022 regulation-induced engine project to the Austrian outfit.
ADVERTISEMENT
Article continues below this ad
However, Honda have failed to maintain the positive momentum with most of their customers, including BAR (British American Racing), a team that competed in F1 between 1999 and 2005.
Over their seven-year quest, Honda remained the team's engine supplier for six massive seasons. After what was an incredibly strong start to the partnership, James Vowles, who started off his F1 career with BAR, revealed that it was not easy to work with the Japanese outfit.
ADVERTISEMENT
Article continues below this ad
What did Vowles say?
Speaking to F1, the Mercedes' race engineer revealed that Honda started working on the chassis themselves, as Honda felt that they could do a better job than the racing team.
"There were two different cultures brought together at the same time. We had our way of working. They had their way of working. It took a long time to understand how to get the most out of both parties," he told 'Beyond The Grid.'
"The way the relationship actually continued was a little bit of a breakdown. They were actually in many ways mimicking or trying to do the chassis work on their side believing that they could do a stronger job than we could in tandem and in parallel to ourselves.
"Of course, you can imagine that this would break down the relationship which is what happened over time."
Honda are currently in their fourth era in F1, and it was yet again a bumpy start to their campaign with McLaren in 2015. They constantly failed to hit the British team's targets, as they kept providing underwhelming power units over their three-year partnership.
Ultimately, McLaren terminated their relationship with Honda, as the latter shifted to Red Bull, which so far has been an interesting tie.
Honda F1 engines were very good: Vowles
Vowles showered praise over the Japanese outfit's ability to produce powerful engines which they did in 2004 and 2006.
"In terms of the engine, they did an exceptional job. We had engines that have been excellent over many years. They were very close to the front of the field," he said. "That worsened towards the end, but in 2004 and In 2006 the engines were very, very good."
ADVERTISEMENT
Article continues below this ad
Honda will be bidding adieu to F1 by the end of this season, but will it be a permanent goodbye this time around? Well, it certainly doesn't look like they will be staying out of F1 forever.
Their only concern has been the substantial rise in expenses, and the upcoming regulation changes will do no good to them. Hence, it is likely that Honda will keep a close watch on the development setting up around the 2025 regulation changes. If things go well, Honda could well return to the racing series by 2025, but will they?
ADVERTISEMENT
Article continues below this ad