Mercedes F1 "Ran Out of Authority", Resulting in Turkish GP Qualifying Struggles
Published 11/20/2020, 12:45 AM EST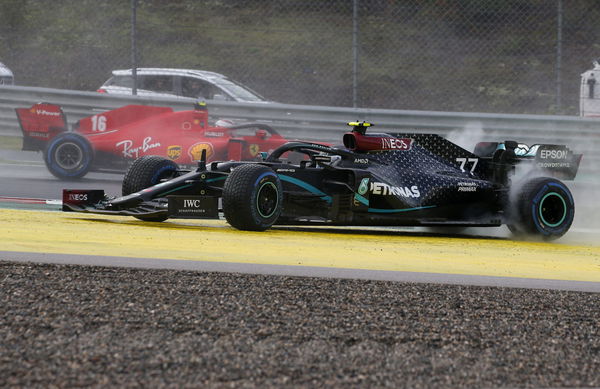 ---
---
Have you ever driven a car on an icy road? If yes, you either live in a snowy region or you are one of the 20 F1 drivers who raced at the 2020 Turkish GP. What do you need to make the conditions so slippery? According to Mercedes engineer, James Vowles –
ADVERTISEMENT
Article continues below this ad
"You need both a freshly resurfaced circuit, which was being laid out weeks before us turning up. And you also need very cool conditions with little running on dry tyres, so the surface can't grip up."
But why was Mercedes affected more than its Rivals?
ADVERTISEMENT
Article continues below this ad
The 'Silver Arrows' were not up to their usual best in Qualifying. It was the first race of this season where neither Lewis nor Valtteri grabbed the top spot in Qualifying.
The best that they could qualify was P6, and that was almost 5 seconds off of pole-sitter Lance Stroll! To explain the reasons for its struggles on Saturday, Vowles said –
"The teams have to adapt quickly to get the tyres working and to generate enough temperature. And we were on the bad side of that compared to our competitors. Both Red Bull and Racing Point were class-leading in that circumstance.
"All teams and drivers just had 1 timed lap to make it work. We just can't generate the energy and the temperature in the tyres on 1 lap. Where we were with our cars in those conditions was behind relative to the leaders."
However, there is a reason that this record-breaking team has won the Championship 7 times in a row. They review their errors and acknowledge their shortcomings. More importantly, they strive to overcome them-
"Clearly we ran out of tools and authority to be able to change what we needed to, in this occasion to generate tyre temperature"
"We don't have all the answers, but we are reviewing exactly what we would do if these circumstances appear again."
Hamilton proving it's not JUST the car
ADVERTISEMENT
Article continues below this ad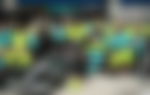 When your rival calls you the 'greatest driver of our era', you have earned every bit. Lewis Hamilton richly deserves that honor from arguably his greatest foe, Sebastian Vettel.
The Briton won his record-equalling 7th Driver's Championship in Turkey with a phenomenal drive. Before the race, nobody would have bet on him to cross the chequered flag first. Yet, here he is, defying the odds once again.
ADVERTISEMENT
Article continues below this ad
Though he is driving the fastest car on the grid, he is the one who's making the W11 even quicker. One can never beat his teammate and master the rain consistently if it's just the car.