Mercedes F1 Reveal How Poor Timing Caused the Hamilton-Verstappen Crash at Jeddah
Published 12/09/2021, 3:38 AM EST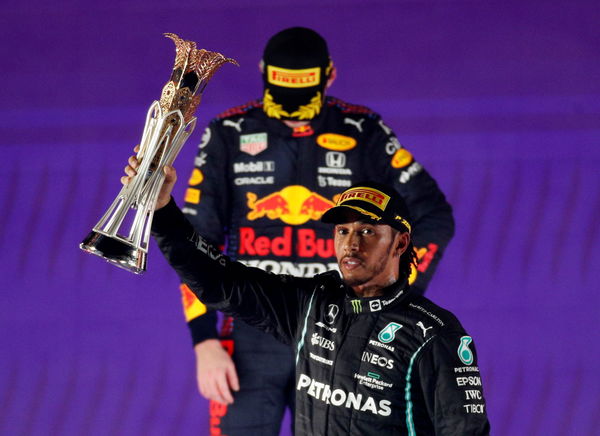 There is no denying that race director, Michael Masi, had an awful lot on his hands throughout the race at the Saudi Arabian Grand Prix, with Mercedes' Lewis Hamilton and Red Bull's Max Verstappen persistently involved in incidents. But, the one that blew out of control was the lap 38 collision.
ADVERTISEMENT
Article continues below this ad
There was a lot of disgruntling in the Mercedes garage; Toto Wolff even smashed a Bose headphone into pieces. Verstappen was aiming to give up the lead to Hamilton after forcing the Briton off the track earlier in the lap around turn 1.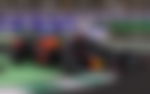 However, a miscommunication eventually led to Hamilton crashing straight into the back of the Red Bull of Verstappen. This incident caused an uproar amongst the fans, paving the way for accusations. Since then, we have hardly heard from either of the teams over the incident.
ADVERTISEMENT
Article continues below this ad
Here are Mercedes engineers James Vowles and Andrew Shovlin taking us through what had happened on lap 38 behind the scenes and how the lack of timing led to the on-track incident.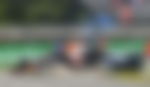 Mercedes reveal the three-way conversation with Masi & Red Bull
Moments after Verstappen ran himself and Hamilton off the track around turn 1, Masi offered Red Bull an escape route to avoid any penalties from the stewards, handing the lead back to Hamilton.
The news eventually reached Verstappen, as the Dutchman's race engineer demanded that he 'tactically' return the position back to Hamilton. Verstappen slowed down, and Hamilton inched closer. But, the only question on everyone's mind remained – was Hamilton aware of the discussion?
The answer is 'No'. James affirmed that, by the time Mercedes opened the radio channel to Hamilton, Verstappen had already taken his foot off the throttle.
ADVERTISEMENT
Article continues below this ad
"Well, Red Bull talking to Michael Masi, the race director, through that period. And he was advising them to give the position up. Now, Michael Masi then spoke to Ron Meadows, our sporting director. And at the point that that conversation was occurring, was the point that Max braked to let Lewis go by," he said.
"So, the problem was that we didn't have any time to actually get a message to Lewis, which was why it caught him by surprise. He wasn't expecting Max to slow down on the straight."
ADVERTISEMENT
Article continues below this ad
Overall, the penultimate Saudi Arabian GP was nothing but a weekend of thrilling turnarounds. Fans won't expect anything less than what was witnessed in Jeddah in the upcoming finale in Abu Dhabi. So, how exhilarating is the title showdown going to be? We'll know in time.
Watch Story: Ugliest Moments in Hamilton-Rosberg Rivalry