Mercedes F1 Reveal Valtteri Bottas Responsible for Faulty Setup in Baku
Published 06/12/2021, 11:22 AM EDT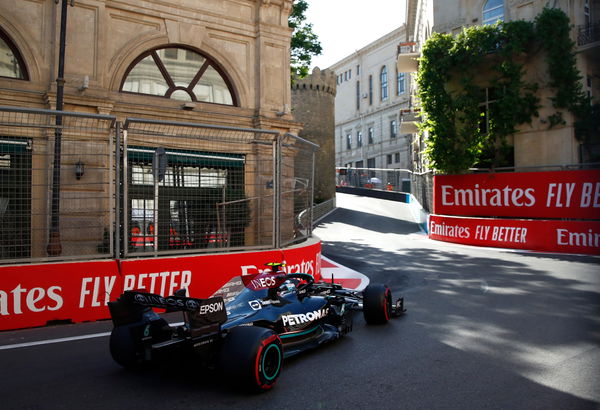 So far in the 2021 season, Valtteri Bottas has not been in great form. The Azerbaijan Grand Prix was just the latest setback for the Finnish driver. Now, the Mercedes team believes that they have gotten to the bottom of the problem.
ADVERTISEMENT
Article continues below this ad
According to Technology Director Mike Elliott, the Finn opted to run a high-downforce configuration, which was actually a mistake.
Throughout the Baku weekend, Bottas was horribly off the pace. In addition to that, he had the misfortune of not getting a decent lap time in.
ADVERTISEMENT
Article continues below this ad
As a result, he could only muster 10th fastest on the grid. To make matters worse, he ended the race in 12th, with teammate Lewis Hamilton in 15th. As a result, he plummeted down to sixth in the F1 drivers' standings.
Speaking of Hamilton, the defending champion went in the other direction and chose a low-downforce set-up. This meant that the 7-time champion was much faster and was one of the favorites to win.
However, a late mistake at Turn 1 meant that both Mercedes cars walked away point-less.
According to Elliott, "The setups were fairly similar, probably the biggest difference between the two cars was the wings that they were running.
"So, Lewis ran a lower downforce level, the level that the simulations predicted would be optimum and Valtteri chose a slightly higher downforce level, something we predicted would be a little bit slower, maybe a tenth of a second a lap slower."
Why did Valtteri Bottas bring his failure on himself?
Mike Elliott further explained that Bottas was the one to choose that high downforce wing. The Finn probably felt that the wing would be quicker for him, but then hindsight is always a good thing. Earlier at Monaco, it was Bottas who was quicker than Hamilton.
ADVERTISEMENT
Article continues below this ad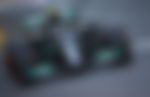 He continued, "Getting heat into these tyres is really important and if you can go a little bit quicker, put a little bit more energy into those tyres the car will go quicker as a result and you end up in a positive performance spiral.
"So, it's more important that Valtteri was happy with his car, that he felt confident in his car, than the small difference the simulation predicted in ultimate performance."
ADVERTISEMENT
Article continues below this ad
On an interesting note, Bottas elected to go against the computer simulations for the W12 setup. Elliott understood because he knew that Baku is a difficult circuit. In all honesty, it is hard to get heat into the front tires and drivers need a lot of confidence to navigate the circuit.