Mercedes F1 Stepping Away From FIA Controversy Despite Starting it First
Published 03/16/2020, 4:52 AM EDT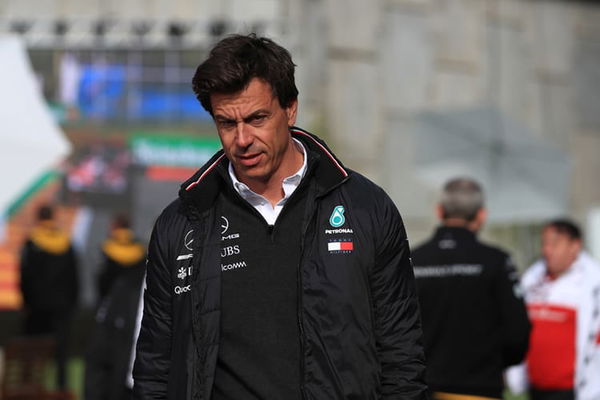 ---
---
In the latest twist to the FIA-Ferrari controversy, Mercedes may have just made an extreme move. After spearheading seven other F1 teams against the FIA's decision regarding Ferrari, the Brackley outfit may be taking a step back. However, these are rumours after all and must be accepted accordingly.
ADVERTISEMENT
Article continues below this ad
Mercedes backing out of the protest?
A few days after the FIA concluded its investigation into the legality of Ferrari's power unit, teams questioned the governing body. Non-Ferrari powered teams were unimpressed and unsatisfied by the FIA's explanation and its conclusion. Moreover, Teams demanded a fairer and more transparent inquiry and Mercedes stepped up by leading the protest.
ADVERTISEMENT
Article continues below this ad
Mercedes released an official statement demanding answers and a clear explanation on the terms of Ferrari's deal. Mercedes jointly issued a statement in cohesion with six other teams. However, it was quite clear that the Brackley outfit was at the forefront of the protest.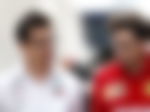 According to the latest developments, Mercedes has dropped its demands and pulled out of the septet against the FIA. As a result, this will surely trigger a few angry reactions from ally teams. An influential juggernaut like Mercedes pulling out of the alliance will surely throw a spanner in the works.
Fans were quick to react to the alleged exit and expressed their clever opinions on social media platforms. Some suggested that this was all a part of the Mercedes' master plan to make DAS completely legal in 2020. Others suggested that Mercedes were slyly pulling out only to strike back at a more opportune moment.
Whether the decision to pull out was Toto Wolff's or the big boys at Daimler is unknown at the moment. If it was the parent group stepping in, it wouldn't be the first time. Allegedly, Wolff wanted to race despite the chaos in Melbourne but was told otherwise by the higherups at Stuttgart.
ADVERTISEMENT
Article continues below this ad
The offseason continues
With the season completely affected by a pandemic, the FIA controversy has taken a back seat. F1 is down 4 races without having completed a single lap of the 2020 Formula One World Championship. Furthermore, F1 is considering the end of May as a tentative start to the season.
With no racing for the next two months, fans can only fall back to Esports and simulators for a daily dose of wheel to wheel action.
ADVERTISEMENT
Article continues below this ad