Mercedes F1 Stuck in 'No-Man's-Land' as Wolff Bemoans Dismal W13 Performance
Published 05/13/2022, 5:45 AM EDT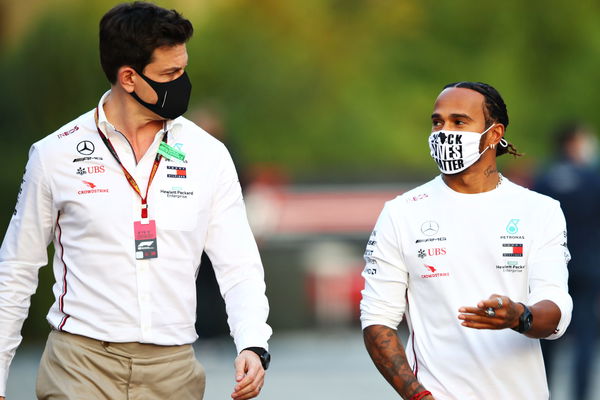 Team Mercedes is in a dilemma. Toto Wolff and Co. are close to the most crucial stages of the competition, but with the third-fastest car. And neither of the drivers is making it to the front row.
ADVERTISEMENT
Article continues below this ad
The team's qualifying restricts them to a midfield spot and has been a worry for Lewis Hamilton particularly. The Briton has sometimes been right on the edge of getting disqualified from Q1 and has already faced that once in Saudi.
ADVERTISEMENT
Article continues below this ad
Toto Wolff and the team are still looking for results
Fans have been hearing constant chants of "Trying to unlock the pace", with no fruitful results. The Brackley unit is clearly way behind their rivals, and from the looks of it, the season could be out of their hands. The W13's pod-less approach has undergone several setup changes, but nothing has unleashed its true potential.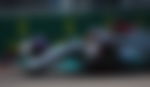 Though we did get a glimpse of some improvement in Miami. Russell miraculously landed the car on number 1 for FP2 after locking in number 2 for FP1.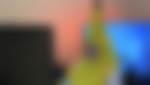 However, the race results were disappointing. On the constant fall and rise of W13, Team boss Toto Wolff said, "At the end of the day there isn't a happy or unlucky moment; right now it's a bit boring. We're third fastest on the track – sort of in absolute no man's land. We had a good Friday, we need to find out why that was and then come back."
Worries pile up for Mercedes F1
ADVERTISEMENT
Article continues below this ad
Miami was definitely disappointing for the Silver Arrows' after Russell failed to qualify for Q3 after tremendous practice results. For a moment there, just when everyone thought that Mercedes was back, the spark was gone. Moreover, the porpoising issue has been stuck to the car, and though oscillations have reduced over time, they never leave completely.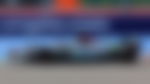 To add fuel to the fire, the database is also not matching what the drivers are reporting. Shedding some light on the issue, Wolff claimed, "We've never had a situation in all these years where the data didn't match at all with what we see on our screens with what the driver feels, and that makes it even more difficult." 
ADVERTISEMENT
Article continues below this ad
Watch This Story: F1 Stars Max Verstappen, George Russell Enjoy Miami Heats Dominant Surge at NBA Playoffs  
Clearly, the German manufacturers are in much more trouble than initially thought. Their situation looks painful and while they try to bounce back, everything seems to hold the team back.