Mercedes F1 Twitter Blunder Has Fans Rescheduling Their Calendars
Published 10/14/2021, 7:06 AM EDT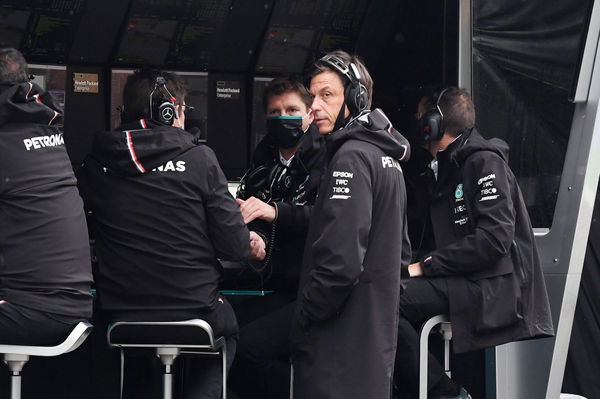 ---
---
Lewis Hamilton is all systems go for the final six rounds of the season. To prepare for the mammoth stint ahead of him, Hamilton has been logging in time at the Mercedes sim. While Lewis let the world know he's ready for the future, the Mercedes Twitter admin thought more short-term.
ADVERTISEMENT
Article continues below this ad
Hamilton posted a picture of himself on the sim, where the focus was on the steering wheel. A misconception on the admin's part, they assumed Hamilton was getting his practice in for the US GP in the Circuit of The Americas.
ADVERTISEMENT
Article continues below this ad
F1 fans, true to their knowledge of the tracks, recognized something was different in the COTA. Upon closer inspection, they realized it was, in fact, the Mexican circuit; the Mexican GP is scheduled a fortnight after the US GP. The giveaway was the Esses and Horquilla turns of the circuit – unique to the Autodrom.
F1 Twitter police promptly react
The great detectives on Twitter were quick to point out the mistake in the tweet; as always, it resulted in the best memes.
Even the Mexican GP account had its questions!
Others came up with their version of the US GP… or Monaco. We're not sure anymore!
The Red Bull and Mexican fans had their fun. While some pointed out Hamilton dallying at the sim he once hated, the Mexicans were glad he was preparing for their hero's wrath.
Por que si es el US Grand prix esta entrenando para el México Grand prix????…. pero no importa. Manos les van a faltar para super pelarsela a checo y a max. pic.twitter.com/JxPmdwHO30

— Geo Vidaurri Morales (@geoavm) October 14, 2021
Mercedes gets ready for the US GP
After the incredible pace in Turkey, Mercedes look forward to the race in Austin. As the season draws to an end, every point will matter in the championship. However, the word around the block is that there may be another PU change for Hamilton.
ADVERTISEMENT
Article continues below this ad
After the 10-place grid drop in Istanbul, Mercedes hasn't ruled out another penalty for Hamilton. Toto Wolff revealed that there were unusual sounds from the W12 and that they "are analyzing how we can prevent it in the future."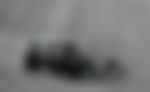 Further, Wolff added, "It [fourth ICE] can last until the end of the season but there could be a moment where we say is it worth taking a fresh one because the other one is still at risk." The team boss simply puts it as a work in progress.
ADVERTISEMENT
Article continues below this ad
As the final rounds of the season commence, both Red Bull and Mercedes have everything on the line.
Watch this story: Biggest Crashes From 2020 Featuring Leclerc, Vettel & Grosjean