Mercedes F1 Updates Lewis Hamilton's Health Condition Post Hungary
Published 08/05/2021, 7:44 AM EDT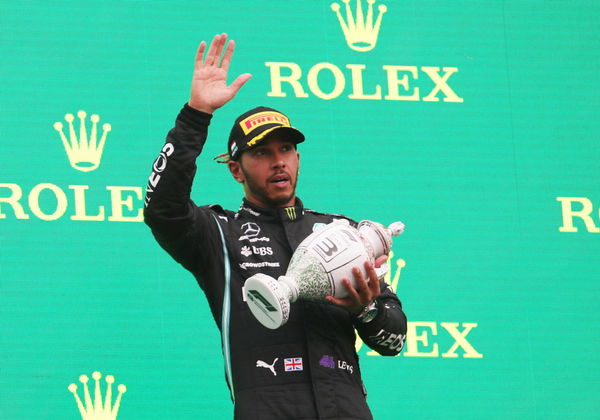 ---
---
Lewis Hamilton had an eventful Hungarian Grand Prix this past weekend. From starting the race at pole position to starting the race all alone due to a bad strategy call, the Briton, quite literally, had a rollercoaster of a race at the Hungaroring.
ADVERTISEMENT
Article continues below this ad
With a miraculous drive, he managed to cross the line in third place, picking up another podium for Mercedes this season. However, he wasn't his usual self as he was drained after having to fight his way back up the grid to salvage his team's weekend.
Hamilton later revealed that his COVID bout last year is still affecting his health, which is why he felt dizzy and fatigued after the race in Hungary.
ADVERTISEMENT
Article continues below this ad
Lewis Hamilton is okay after the energy-draining race in Hungary
As usual, the team's technical director, Mike Elliot, answered some of the fans' questions in a debrief video, including one about the seven-time world champion's health after a tiring race in Budapest.
Elliot said, "Thank you for asking in the first place. I guess you saw him on the podium, struggling. I saw him about an hour after that and he was definitely a chunk better and I know he has recovered since then.
Talking about how difficult it is to sit in an F1 car, especially in hot weather, he said, he added, "that takes a lot of energy out of you in that really hot environment. The average person like you and me, we wouldn't survive five minutes in there, let alone a whole race.
"So, it was unsurprising that Lewis was tired at the end of that, but as he said to the media, I think he also wonders whether that is some of the feeling of having had COVID.
"So, hopefully, he will make a good recovery. He is now going to have a break over the shutdown and I am sure he will come back really strong for the second half of the season," he concluded.
Watch Story: From Will Smith to Nicole Kidman: When F1 & Hollywood collide
A disappointing race for Lewis in Hungary
The reigning world champion was hoping to bag another win at the Hungaroring this past weekend. With Max Verstappen and Lando Norris out of the race, there was practically nothing left to stop the Briton from crossing the checkered flag first.
ADVERTISEMENT
Article continues below this ad
Unfortunately, he turned out to be his own worst enemy. As the race restarted, all drivers opted for a pit lane start to switch their tires. But Lewis stuck to his intermediates and started the race all alone on the track. This decision cost him dearly, as just a lap later, he came into the pits to change his set of tires.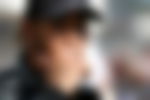 The number 44 driver lost the lead of the race and soon found himself chasing the rest of the pack. However, he didn't give up and earned himself a well-deserved third-place finish.
ADVERTISEMENT
Article continues below this ad
But it didn't there; Sebastian Vettel was disqualified from the race, which saw Hamilton inherit second place.