Mercedes F1's Race Director Confirms Team Is Already Fixing Radio Malfunction That Caused Sakhir GP Mishap
Published 12/09/2020, 6:51 AM EST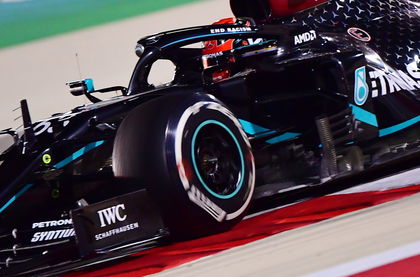 ---
---
Mercedes will not get over their nightmare of a pit stop at Sakhir easily. Coming from the trained crew of the German camp, the blunder rang far and wide. Despite unlimited hours of practice and precision, destiny played a nasty game on the entire team at Sakhir.
ADVERTISEMENT
Article continues below this ad
The late safety car at Lap 61 was an opportunity for the Mercedes to jump to medium tires and gain a significant lead over the rest of the grid. However, what followed was Russell going out on a mixed set of medium and hard tires and Bottas' front left brakes catching fire.
This mixup caused both Russell and Bottas to lose out on P1 and P2.  They eventually finished in P8 and P9, respectively. Andrew Shovlin, Mercedes Race Director, explained the root cause of the problem.
ADVERTISEMENT
Article continues below this ad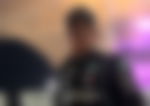 "We haven't had enough time to get absolute and thorough understanding of what went on but we have found a smoking gun, and that's to do with how the radio system prioritises messages when, for instance, Ron [Meadows, sporting director] is calling out the crews and getting them to get the tyres ready for the two drivers," remarked Shovlin.
Having locating this problem, they're already busy fixing it. The manner in which the Mercedes team works, they can expect this to be fully resolved before Abu Dhabi. Andrew Shovlin appeared optimistic, and he has confidence in his team.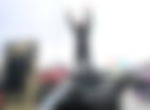 Mercedes fortunate that this did not trouble them earlier
Mercedes is confronting a serious issue here. The radio is the primary mode of communication between the entire team, and it works selectively. If Shovlin's complaints of the radio not letting prioritized messages get through are not dealt with soon, the Germans may not have an ideal end to the season.
Amidst all this, Shovlin highlighted that the team can't back off because of a failed pit stop. Mercedes have faced several problems in their struggle to win the title; however, their strength is that they learn and adapt very soon. They will try to do the same again.
ADVERTISEMENT
Article continues below this ad
"As a racing team, you can't be afraid of doing a pitstop and you can't be afraid of doing a pitstop under pressure, and we do hundreds of these in races under pressure, double stacked, all sorts of things, and they go well, and the ability to do them under pressure is what often wins you races," concluded Shovlin.
He also revealed that this malfunction within the radio has been present for long, outlining the probable dangers if this had caught the team earlier or, to make matters worse, next year. The team seems to have located the fault, and hopefully, their efforts will produce a solution soon.
The tale that invokes pity among us all is they denied Russell his victory. The Briton raced like a champion and was mere minutes away from his podium. However, luck was a sly little prick for Russell. Dejection will engulf the Williams racer but he shall not let it burden him as he has a lot of time to prove himself.
ADVERTISEMENT
Article continues below this ad