"Just a Phenomenal Driver" – Lewis Hamilton Turns Rival Rosberg Into an Admirer
Published 10/29/2020, 11:28 AM EDT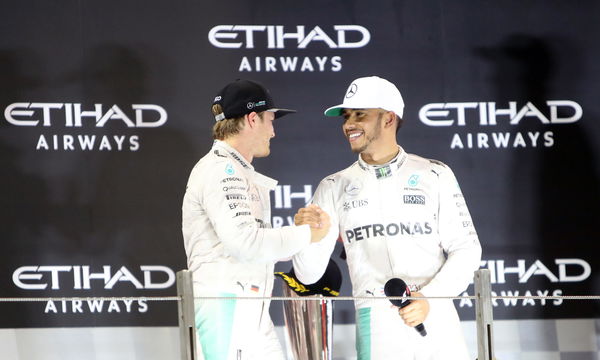 ---
---
Lewis Hamilton clinched his 92nd Grand Prix win last Sunday. The Briton is on his way to take his 7th championship title and stand equal to another Schumacher record. Although he took his time to come to terms with, he sits at the top of the chain.
ADVERTISEMENT
Article continues below this ad
Throughout his career, Hamilton raced with several drivers. Not only did he nurture his bond with them, he learned all that they offered. One such companion would be his former teammate, Nico Rosberg. The German racer was the only teammate at Mercedes to have beat Hamilton. However, their bitter rivalry caused the German to retire.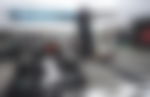 Jumping forward to 4 years, Nico Rosberg took his hat off to respect the Briton. Honestly, the feats that Hamilton achieves in the manner he achieves are surreal altogether. From winning a race without one tire to crossing the finish line almost half a minute before the rest, the Briton is amazing.
ADVERTISEMENT
Article continues below this ad
"I have huge respect for what he's managed to achieve. One thing is being at the level that he's at, just a phenomenal driver, but then to stick in there and year-in year-out stay at that high level and be the guy to beat every year and still dominate, that's just so hard," said the former Mercedes driver.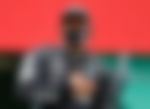 Lewis Hamilton uses his platform well to generate awareness
Lewis Hamilton has achieved a lot in his time. Even then, the public opinion about the legend is divided into two schools of thought. One states that he really is the best racer and one attributing his achievements to the Mercedes AMG. Given Rosberg's history with the Briton, the German should feature in the latter school.
Yet, that is not what a champion would do.
"It surely will go down as one of the greatest sporting achievements in general, not only in Formula One, across all sports. I can just take my hat off to him," commented the Finn.
However, it is not just the Briton's racing that fascinates the 2016 champion. Rosberg also complimented Hamilton's activism in social affairs. From environmental awareness to tackling raging social issues, Lewis Hamilton has it all under his belt. The sheer humble behavior of the racer even after achieving so much is admirable.
ADVERTISEMENT
Article continues below this ad
As Rosberg is also actively engaged in the research of greener paths to technology, he just couldn't stop himself from applauding the lad from Stevenage.
"At the same time I think it's really cool how Lewis is using his platform and awareness to do good in the world. He's really looking forward, thinking about the future… I also have huge respect for that."
Several haters turned fans for the Briton. What did the Briton do, you ask? He loved them all, learned from every single one of them, and raced his heart out every Sunday.
ADVERTISEMENT
Article continues below this ad