Lewis Hamilton Explains Why He Rejected Contract Talks With Toto Wolff in 2019
Published 10/30/2020, 4:54 AM EDT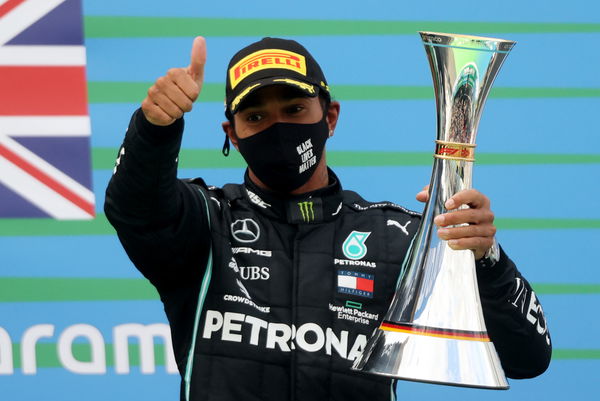 ---
---
It has been a merry 2020 for Mercedes and Lewis Hamilton, who have shown no signs of slowing down. Nearing the closure of both titles, the job now seems easier than before to continue on their dominant winning streak.
ADVERTISEMENT
Article continues below this ad
But, a topic that has often been an epitome for speculation, is Lewis Hamilton's contract. And he has now talked about how the idea of a contract extension, was first floated back in 2019.
Speaking in an interview, Hamilton is quoted as saying, "Naturally I think already last year. In Hungary last year I think Toto [Wolff] was talking about signing a contract."
ADVERTISEMENT
Article continues below this ad
Lewis Hamilton was not ready mentally at the time in 2019
There would not have been much talk, had the new deal been signed, sealed and delivered in 2019 itself. Regardless, Hamilton has spoken about how some things are supposed to happen at the right time.
"Of course the pandemic wasn't then. And you look back and you're like maybe I should have signed it then."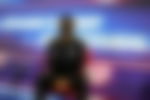 "But the thing is I just think things happen at the right time. And I definitely wasn't ready mentally at the time." concluded Hamilton.
One theory that has been doing the rounds, is about team principal Toto Wolff's future being closely linked with that of Hamilton's. But it kind of feels like a given, that sooner rather than later, both of Mercedes' key personnel will ink new deals.
Hamilton does want to continue racing – but for how long?
It feels like Mercedes and Hamilton will eventually work it together, to sign a new deal. But possibly, one of the hold-ups in signing that extension, could be his duration of the contract.
ADVERTISEMENT
Article continues below this ad
Of course at 35, the Briton is not growing any younger. And as he targets an eighth Drivers' title next season in 2021, he might then want to step away from the sport, having achieved it all.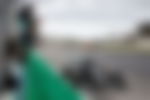 But, he has continually talked about setting focus and attention towards their major goals this season. Mercedes can definitely seal yet another Constructors' title, if they manage to secure a total of 11 points from both drivers at Imola.
ADVERTISEMENT
Article continues below this ad
As for Hamilton personally, his ideal objective would be to win the races in Imola and Istanbul. By doing so, he will step into a whole new elite club. Which sees him equal his titles tally with Schumacher.