Mercedes Reveal How Formula E is Helping Them in F1
Published 02/15/2020, 10:45 AM EST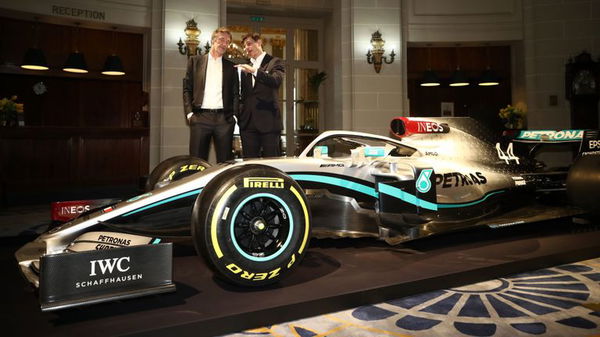 ---
---
Last year, Mercedes entered the all-electric series, Formula E, as HWA Racelab. However, in the current season, Mercedes entered the series as a proper manufacturer.
ADVERTISEMENT
Article continues below this ad
Recently, Andy Cowell, director of High Performance Powertrains praised the Formula E programme. He believes that the F1 team can learn a lot from its electric counterpart, especially in the engine department.
At the launch of Mercedes' W11 Formula One car, Cowell spoke to the media about what the German giant has learned from its FE debut.
ADVERTISEMENT
Article continues below this ad
He confessed that he found Formula E quite fascinating and spoke about the efficiencies of the car. Cowell opened up on systems and devices like the inverter and the various control systems and the torque accuracy delivery.
The director even revealed that some of the takeaways from the series, are being integrated into the Formula One car. In other words, the Mercedes F1 hybrid system will incorporate Formula E technology.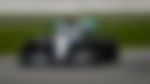 How can Mercedes F1 benefit from its FE programme
ADVERTISEMENT
Article continues below this ad
The six-time world champions, began the V6 turbo-hybrid era with a chasmic advantage over its rivals. However that gulf has been steadily closing, and Mercedes are reaching their development limits. In spite of that, Cowell noted that the engine battery's cooling and packaging has improved.
"At the beginning of last year, the cooling capacity of our car was insufficient, which resulted in some challenging races," Cowell confessed.
"For this year, we are putting significant effort into making sure that all the cooling fluids on the Power Unit operate at a higher temperature. This increases the temperature difference between that coolant fluid and the ambient temperature that we are racing in, which increases the effectiveness of the cooling system."
ADVERTISEMENT
Article continues below this ad
However, he acknowledged that the prospect of a tough challenge. This is largely because most of the engine consist of aluminium parts. Owing to the soaring temperatures, material properties start to decay quite rapidly. The Mercedes director is aware that managing it for eight races will be a challenge, but he is willing to take it up