Mercedes Spill the Beans Over Brave Strategy Call That Ultimately Saw Lewis Hamilton Win in Bahrain
Published 04/01/2021, 8:50 AM EDT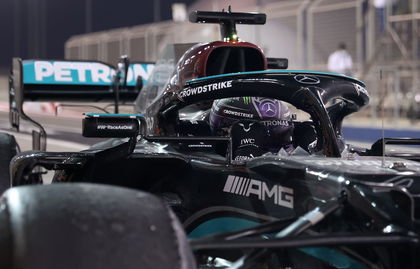 ---
---
The season opener in Bahrain gave the fans multiple interesting storylines to follow. One of the major talking points was Mercedes F1's win, or rather more specifically, the strategy they used to propel Lewis Hamilton to victory. Giving Hamilton two hard sets of tires during the race seemed like a bold call. However, in the end, it worked.
ADVERTISEMENT
Article continues below this ad
But why did they take that particular gamble? Max Verstappen, on the other hand, got a lot out of his mediums. Why didn't the Silver Arrows follow suit? The team's technical director, James Allison, spilled the beans.
Speaking on a brand new season of Mercedes' famous YouTube series called Race Debrief, Allison answered the burning question pertaining to the tire strategy.
ADVERTISEMENT
Article continues below this ad
He said, "The honest answer is that this is a very finely balanced decision. It isn't like one of them is a no brainer and the other one is a completely moronic choice.
"We judged that the pace difference between the hard and the medium was going to be sufficiently small. (So) we valued the increased life (of the hards) than we valued that shade of extra pace that the medium tire gave."
Mercedes further elaborate on their decision to opt for the hard compound tires
The real reason for the tire calls were so as to give Hamilton the benefit of using the undercut and getting past Verstappen.
Allison said, "We intended to use the extra life (of the hard tires) to put ourselves in a position where we could be brave at the point where we did our stops.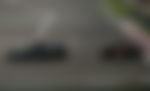 "Bahrain is one of the tracks with the most powerful undercuts. We placed the value on the stint length. That allowed us to first undercut and then protect against an undercut having seized the lead."
ADVERTISEMENT
Article continues below this ad
That strategy certainly paid off big time, but not with a little help from Verstappen breaking track limits and yielding position back to Lewis.
However, the idea to send Lewis out on hards for the final stint was also the defining factor. The extra life in the tires was what helped Lewis keep Max behind him in the dying laps of the race.
That won't be the last of some ingenious moves we'll see this year. Hamilton has already alluded that Mercedes will have to out-think Red Bull since they no longer have the best package on the grid. Only time will tell which team will come out on top.
ADVERTISEMENT
Article continues below this ad