Mercedes Sympathize With Haas Over Current F1 'Predicament' in Comical Twitter Banter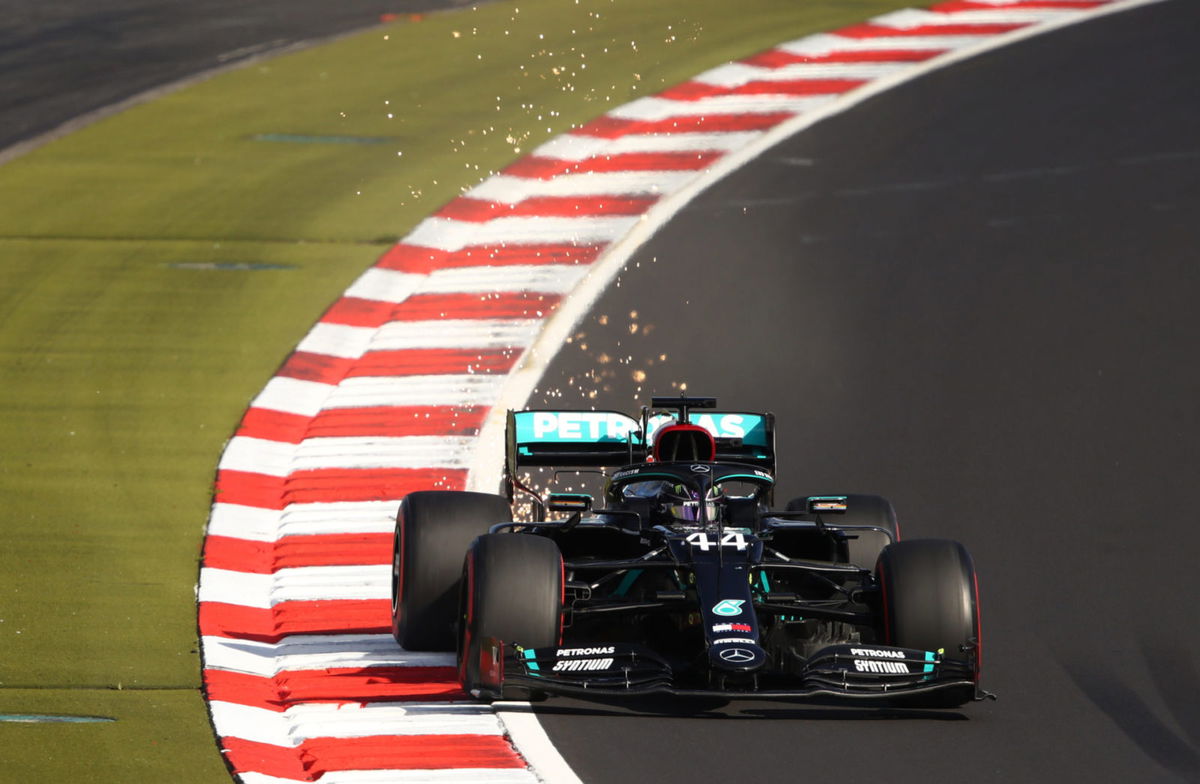 Defending constructors' champions Mercedes may have all the podiums and trophies in their cabinet from their recent successes. What they do not have is photographs from old races such as the Portuguese Grand Prix!
The Mercedes team is that new to the sport, only entering F1 in 2010 as a full constructor. In that regard, they have mostly raced in the traditional races that are generally scheduled in the calendar.
For a vintage race like the Portuguese GP, they do not exactly have any memories. The team took to social media to post their thoughts about the same.
Mercedes have some banter with Haas on Twitter
The German manufacturer's team does not enjoy the historical presence as much as legendary forces like McLaren and Williams. So, while posting on Twitter, they made their feelings particularly clear.
So @HaasF1Team, this is how it feels. 💔

— Mercedes-AMG F1 (@MercedesAMGF1) October 20, 2020
Yes! You should see our shots from Turkey 😆

— Haas F1 Team (@HaasF1Team) October 20, 2020
Mercedes' post was captioned, "Williams and McLaren posting retro Portugal pictures and we're just here like…". They then added to it, saying, "So @HaasF1Team, this is how it feels."
Haas saw the funny side of things and responded with a post captioned, "Yes! You should see our shots from Turkey."
Of all the teams on the grid, it is Haas that are the newest and latest entrants to the sport. Hence Mercedes' reference, while taking a sly dig at them over their inexperience in F1.
The race at Portimao will be challenging for drivers
Whether it is Mercedes or Haas, the Portuguese Grand Prix on October 25 will be exciting for both teams' drivers and fans. For one, 1996 was the last time a race was held in the country of Portugal, which was won by Jacques Villeneuve.
Given the location has changed from Lisbon to Algarve, it is set to be a F1 debut for the track that was only finished with construction in 2008. The circuit has some good high-speed and medium-speed corners but may not promise much for overtaking.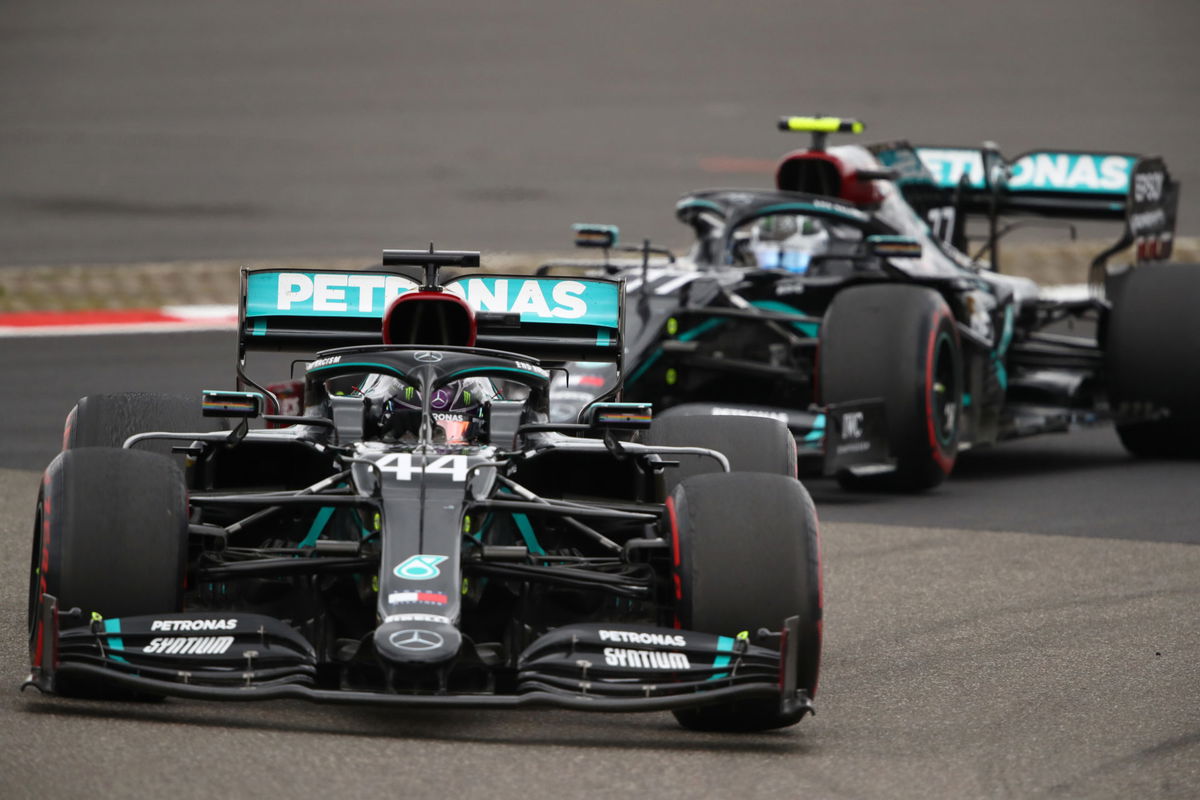 Mercedes will look to consolidate their dominant foundation by taking a step further towards their goals – the titles on offer. It could also be the track where Lewis Hamilton achieves a historic 92nd career race win, the most by any F1 driver.
Haas will meanwhile see out the remaining races as part of the backfield. But, look to show some signs of improvement and cheer their fans before the start of the 2021 season.