Mercedes Takes Hysterical Social Media Oath Amidst George Russell's Magnificent F1 Streak
Published 06/20/2022, 12:43 PM EDT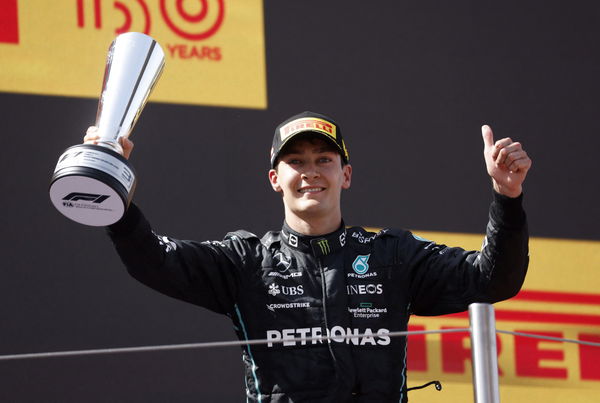 George Russell made his much-awaited move to Mercedes this year. The Briton had spent the last 3 years at Williams, mostly at the back of the grid. While he was with the Grove-based team, Russell was lauded for his qualifying pace.
ADVERTISEMENT
Article continues below this ad
He even earned the nickname "Mr.Saturday" due to his performances in qualifying. However, with his move to Mercedes, that nickname changed a little. Russell has been the most reliable driver when it has come to scoring big points and has nine top 5 finishes to his name.
ADVERTISEMENT
Article continues below this ad
George Russell's new nickname backed by Mercedes social media admin
George Russell has been one of the most consistent drivers on the grid this season. The 24-year-old has finished every race this season in the top 5. Along the way, Russell has picked up 3 podiums to his name, in Australia, Spain, and Azerbaijan.
This has prompted many fans to switch his nickname from "Mr. Saturday" to "Mr. Consistency". The people at Mercedes also agree, with them posting this hilarious meme on their Twitter handle.
The Mercedes admin has promised to repost this same picture every Monday till Russell's streak of top 5 finishes ends.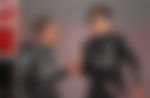 So far his run of nine top 5 finishes has put him P4 in the driver standings with 111 points. In the meantime, Russell will be hoping to continue his fine form in the British GP in 2 weeks' time.
Fans react to Mercedes's hilarious post of George Russell
George Russell's glittering string of finishes has prompted some serious steps to be taken at Mercedes. The team has promised to post a meme of Russell every Monday till his streak of top 5 finishes ends. The fans have been giving their hilarious reactions to this silly promise.
George "Iceman" Russell. It is the way he drives, ice cold no mistakes. He wears you down. You get bored, frustrated, do something stupid and he's got you.

— Mike Blair (@realmikeblair) June 20, 2022
Why isn't it called: Consistenc-key

— Stephen Shale (@vanpopeye) June 20, 2022
Watch This Story: Pregnancy Restrictions Stopped Lindsey Vonn From Taking F1 Deal To Join Lewis Hamilton
The most consistent driver in the world championship scoring top 5 points in every race. Brilliant go George.

— Steve Austen (@SteveAusten19) June 20, 2022
Some fans warned the admin not to jinx Russell and his string of performances.
ADVERTISEMENT
Article continues below this ad
Admin… if you jinx Russell's streak… I'm gonna have to find you (I can't put a satiric threat joke 'cause I'm on my last strike and I don't have any spare emails left)

— CondorStudios (@thatEagleishere) June 20, 2022
don't jinx this 🥲

— Erica 🏁🏎 || 🇨🇦🇨🇦 (@FormulaErica) June 20, 2022
ADVERTISEMENT
Article continues below this ad
Will Russell be jinxed or not? That will only be known at the end of the British GP in 2 weeks' time. Russell will be hoping for a strong showing in front of his home crowd.