Mercedes Will Compensate for DAS Ban 'in Some Other Way' – Toto Wolff
Published 01/18/2021, 7:36 AM EST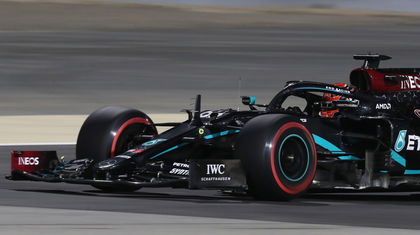 ---
---
Mercedes head into the 2021 season as strong favorites to defend their title. And why not, they have by far the best car on the grid. Couple that with one of the best drivers of all time in Lewis Hamilton, and one will realize that their domination over the past seven years isn't surprising.
ADVERTISEMENT
Article continues below this ad
But with a new season comes new challenges. These challenges come in the form of the budget cap and the freezing of development, which F1 were forced to introduce due to the pandemic.
You may find yourself asking, 'so what's the big deal for Mercedes? They already have the best machinery on track.' The problem for them is that they will be without their trusty DAS (Dual-Axis Steering) system for this year.
ADVERTISEMENT
Article continues below this ad
DAS was a vital tool
Sure, losing the DAS may not be a huge blow. But make no mistake, it was very vital for the Silver Arrows last season. They used it frequently under the safety car periods and on wet tracks to get the tires warmed up quickly.
With F1 having banned DAS this year, Mercedes boss Toto Wolff believes the team will have to find other ways to compensate for it.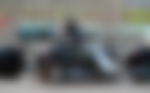 He said (translated via Google), "That was a good tool that helped warm up the tires. But it wasn't the magic bullet that it was often referred to as.
"We have to compensate for the [DAS ban] in some other way."
What this 'other way' may be, only Mercedes knows. But after several years of beating the rest of the field black and blue, trust the Silver Arrows to come up with an ingenious solution.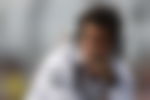 What other challenges would Mercedes and the other teams face ahead of the new season?
ADVERTISEMENT
Article continues below this ad
Despite the cars being effectively frozen, fans will see certain new aspects this year. Firstly, Pirelli will be providing teams with new tires. These tires will feature a significantly bigger rim. However, it's not the visual element that has ticked drivers off when they were tested in Bahrain.
Most of the grid felt that the newer tires were slow and had significant handling issues.
Apart from the tires, another challenge for teams to face is the aerodynamic changes to the floor of the car. This needs to be done to accommodate the new tires, to put lesser stress on them since they would have lower pressure.
ADVERTISEMENT
Article continues below this ad
It'll be interesting to see how teams combat these challenges. All that fans can hope for is that they get to see an exciting season of F1 racing.