2022 Miami GP Weather: Inaugural F1 Race Under Threat Amidst Looming Possibilities of Lightning Strikes
Published 05/05/2022, 5:40 AM EDT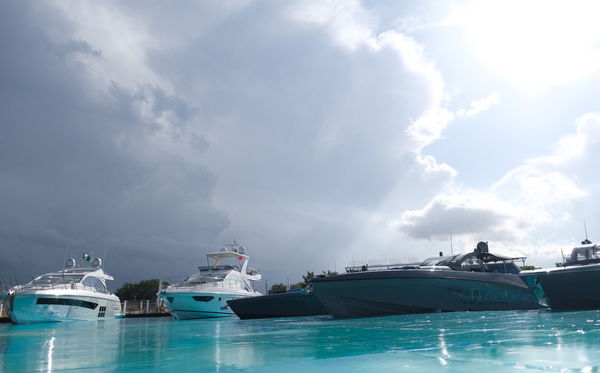 Miami Grand Prix is still a couple of days away and yet, the build-up so far, to this inaugural racing event has been quite astounding. The Miami International Autodrome officially flagged off its first F1 race weekend on Wednesday night with a lavish opening party on the massive-looking podium.
ADVERTISEMENT
Article continues below this ad
As of now, the entire focus is etched on the off-track events including DJ and several other performances by a few of the world's greatest artists. However, get ready! As we inch closer to the weekend, the real show will progressively take over the spotlight.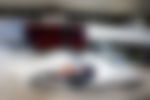 Of course, with three DRS zones planned, there are likely to be immense on-track actions all around. Furthermore, considering the lack of understanding of the track amongst the drivers, there is a high risk of collisions and consequently, chaos! But, is that it? Or are there more exciting factors that could well add a tinge of uncertainty to this highly anticipated event?
ADVERTISEMENT
Article continues below this ad
Watch This Story: Lewis Hamilton's Incredible Car Collection
Well, for the fans hoping to witness an exhilarating weekend in Miami, we've got really good news. Miami, amidst a lot of hate from the F1 fandom, could well deliver one of the best races of this year, thanks to potentially diabolical weather over the weekend.
Weather set to wreak havoc over Miami F1 weekend
Miami has had dynamic weather over the last few days. And the 'fake' Marina doesn't really seem as fake anymore with actual water puddles around. And the silver lining? The weather trend is likely to continue into the weekend as well.
Friday might sway a bit off the trend as FP1 and FP2 are likely to unfold under bone-dry conditions. The two practice sessions will be extremely crucial for the drivers and teams to obtain enough data before the rain gods make a return on Saturday.
ADVERTISEMENT
Article continues below this ad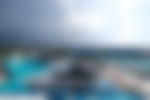 Rain in spots on Saturday; If everything goes well, a thunderstorm might as well hover right above the circuit in the afternoon. The threat of rain, though, isn't necessarily high for qualifying.
But, the biggest concern is for Sunday's main race. Quite a few weather models have predicted big enough rain bands coupled with lightning strikes during afternoon hours which could disrupt the race. Hence, a rather nail-biting few days ahead for the sky-watchers in Miami.
ADVERTISEMENT
Article continues below this ad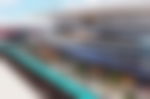 Overall, are we set to witness an F1 session getting disrupted by a thunderstorm for the first time since the 2015 United States GP? Well, we'll know in time!